Enjoy the best powder snow in Japan at Hoshino Resorts TOMAMU and OMO7 Asahikawa
A belt of powder snow stretching across central Hokkaido from north to south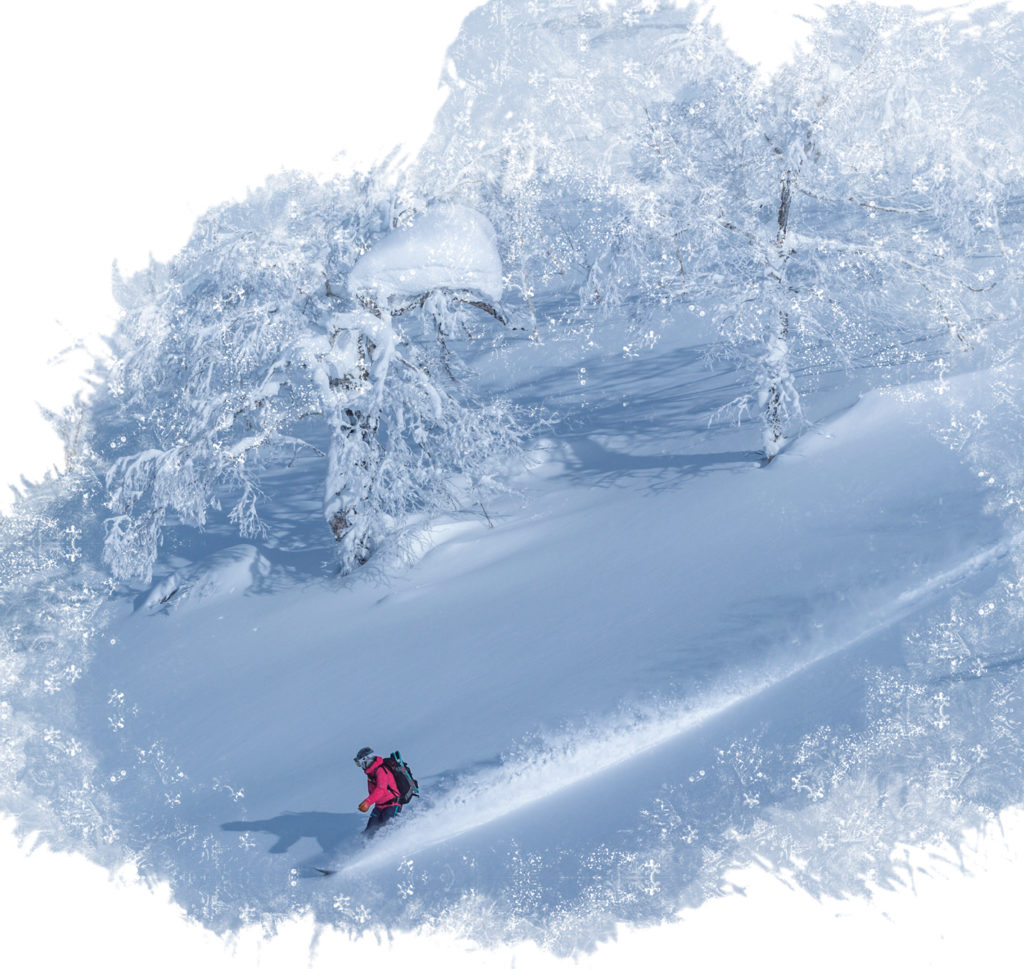 The "Hokkaido Powder Belt" refers to an area of central Hokkaido, stretching from north to south, that has been gaining popularity in recent years for producing some of the best powder snow to be had in Japan. Hoshino Resorts, a renowned hotel and resort operator in Japan, has been leading the effort to spread the word about the wonders of central Hokkaido with a particular focus on the Powder Belt.
Asahidake, amongst a range of other ski resorts in the area, springs to mind when referring to parts of the Powder Belt popular amongst hardcore ski-fans and places worshipped as off-piste havens. Within this prominent belt of powder snow is the Hoshino Resorts-operated OMO7 Asahikawa located near Asahikawa Airport. Asahikawa, situated in the northern region of the Powder Belt, is the second largest city in Hokkaido and Hoshino Resorts has set up an establishment here to take advantage of the perfect location to send guests off to the surrounding ski fields.
Over on the southern portion of the Powder Belt is Hoshino Resorts TOMAMU Tomamu features tree runs and other off-piste courses, permitted for experts only, that offer the ultimate powder snow experience amongst hardcore skiers and snowboarders, whilst also gaining popularity amongst families and casual snow sports enthusiasts for featuring equally as fulfilling courses. This feature article will place spotlights on both areas to show off their various charms as well as offering handy information about their surrounds.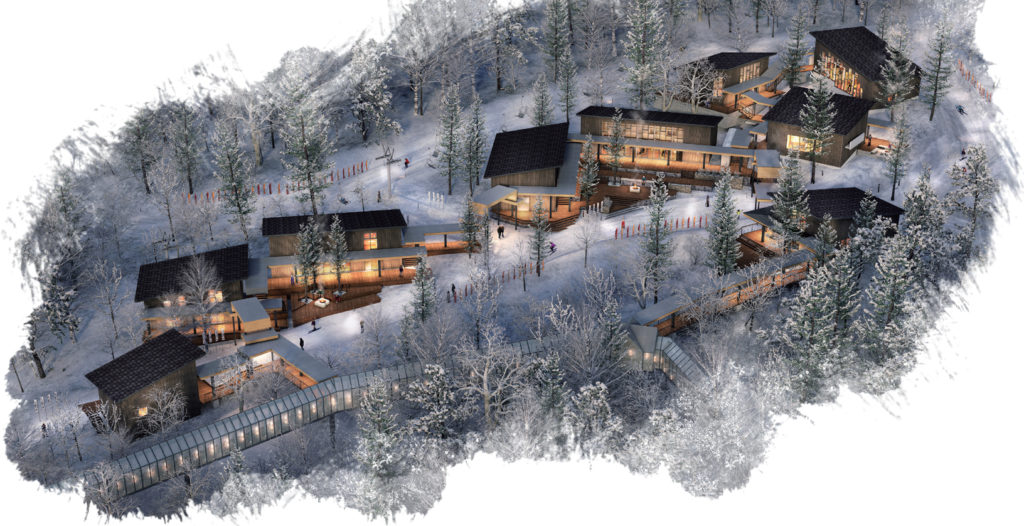 ---
An independent luxury resort — Hoshino Resorts TOMAMU
Tomamu is an independent ski resort run by Hoshino Resorts, a renowned Japanese hotel and resort operator. This massive resort in Hokkaido offers one of the best luxurious stays in all of Japan and features: two hotels on its expansive grounds; over 25 restaurants, cafés, and bars; Chapel on the Water, one of three chapels designed by the Japanese architect Tadao Ando; the largest indoor wave pool in Japan—Mina-Mina Beach; the open-air public bath Kirin no Yu and three other spa treatment facilities; and a range of other facilities.

Two accommodation facilities can be found on the grounds. Tomamu the Tower caters to a range of needs, such as families with children, whilst RISONARE Tomamu is a five-star hotel with a whirlpool bath with a view and private saunas in all of its suite rooms that boast over 100 square metres of space each. Guests staying at either of the hotels have access to facilities across both of them, as well as the ability to ski in and ski out.
Guests of independent ski resorts tend to generally enjoy their stays within the resort grounds, and Hoshino Resorts TOMAMU has constructed an addition to enhance the resort experience. In 2017, Hotalu Street was built to take advantage of the mountain's slope and features nine different places to eat, drink, and shop. The shops and restaurants on this street are connected by an approximately 160-metre-long wooden deck. It goes without saying that the restaurants are plentiful and can be visited at night, but what makes this street stand out is that its location on the ski field makes it possible for skiers and snowboarders to visit this little town on their shred down the mountain.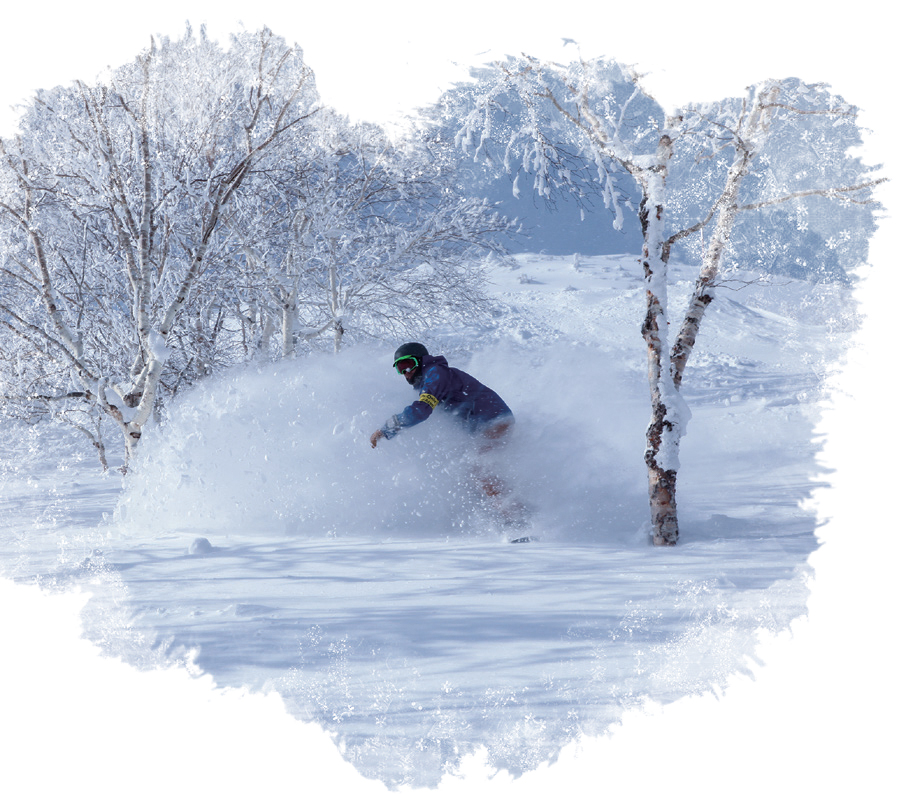 Hotalu Street is a five-minute walk from both the Tower and RISONARE Tomamu, and enhances stays at Tomamu greatly for the ability to visit briefly during a ski, or for more leisurely jaunts after skiing or snowboarding sessions. Some establishments on the street do change over time, however, there are always popular Hokkaido institutions to be found there, making it a focal point for Japanese gourmands as well. This street allows guests to enjoy the ultimate resort stay whilst also experiencing the latest trending restaurants, making it a great attraction in Tomamu.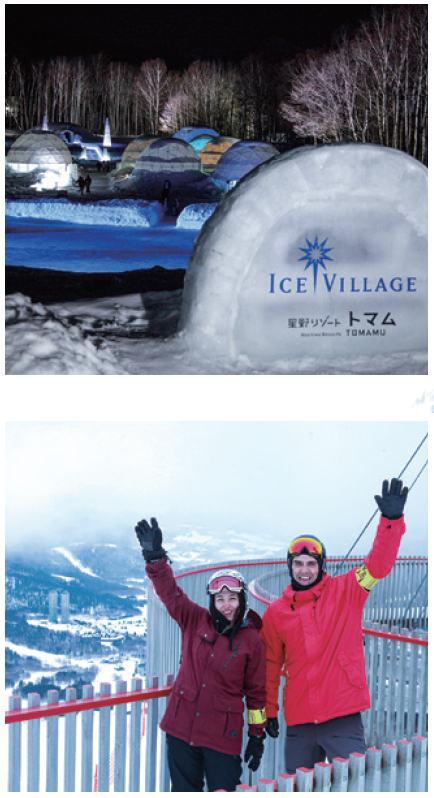 The Ice Village is a night-time sight to see and enjoy during a stay at Tomamu. This village is only available during winter and features: the Ice Chapel, where weddings can be held; the Ice Hotel with beds, sofas, and other items made out of ice; as well as an ice slippery dip, ice skating rink, an ice bar, shops, and a variety of other icy establishments. Guests are also treated to fireworks displays from 7:30 PM very night.
It's easy to get swept away by these wonderful facilities, but one of the main drawcards of Tomamu is how accommodating it is as a ski resort. The resort touts itself as "the most family-friendly ski resort in Japan", and rightfully so. It features many courses that families with children can enjoy stress-free, such as those amongst the trees that are suitable for children. For those who opt not to ski or snowboard, there is the It is called as UNKAI Terrace in spring, summer and autumn.
The Same place in winter, called Terrace of Frost Trees. just off the gondola chair lift stop, which is an observation deck where visitors can gaze upon the trees glittering with white light from the frost and the magnificent view of the snowy mountains, as well as other facilities to get the most out of winter in the great outdoors.
Hardcore skiers will be particularly pleased to have access to off-piste areas, designed for advanced skiers and snowboarders, as they are open for those who dare to step foot in them. These off-course areas are generally outside of the jurisdiction of the ski resort, owever, by pre-registering at the Powder Area Registration Desk and receiving an arm band, unlimited access is permitted at no extra cost.The expanse of these open areas means thereis a high chance of being able to experience the ultimate, untouched powder snow the next day following a night's worth of snowfall.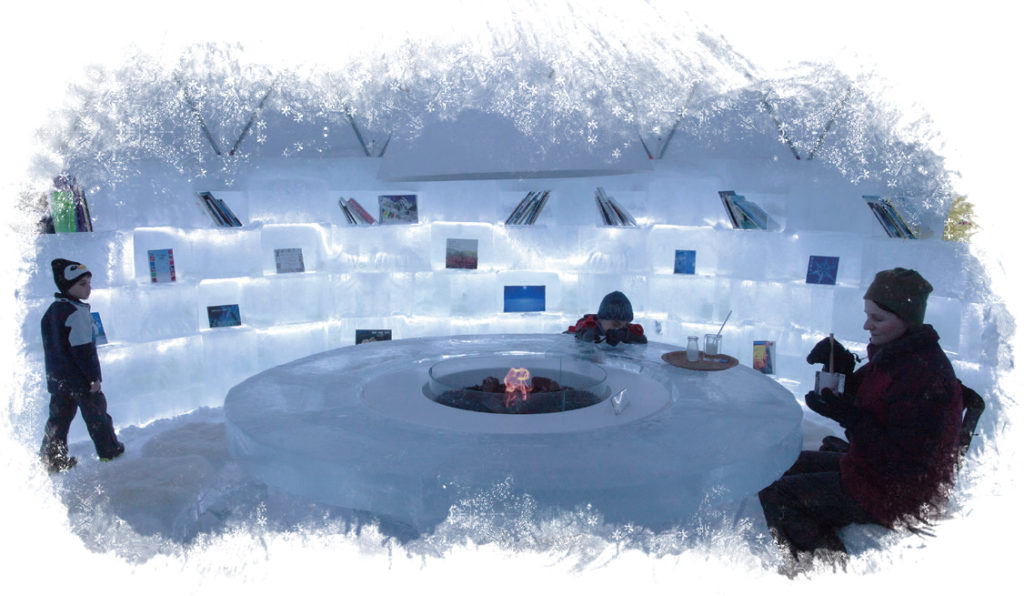 Making the trip over to other ski slopes is another fun option whilst staying in Hoshino Resorts TOMAMU. Staying at Tomamu allows access to a range of ski fields that would otherwise be difficult to venture into if based in the northern vicinity of the Powder Belt. Twenty kilometres to the east is Sahoro Resort, which is known for its excellent quality snow and tendency to have clear skies. The popular Furano is also within convenient reach to visit as well. Tomamu is a highly recommended ski resort to set up base for a new trip to conquer the ski slopes of Hokkaido.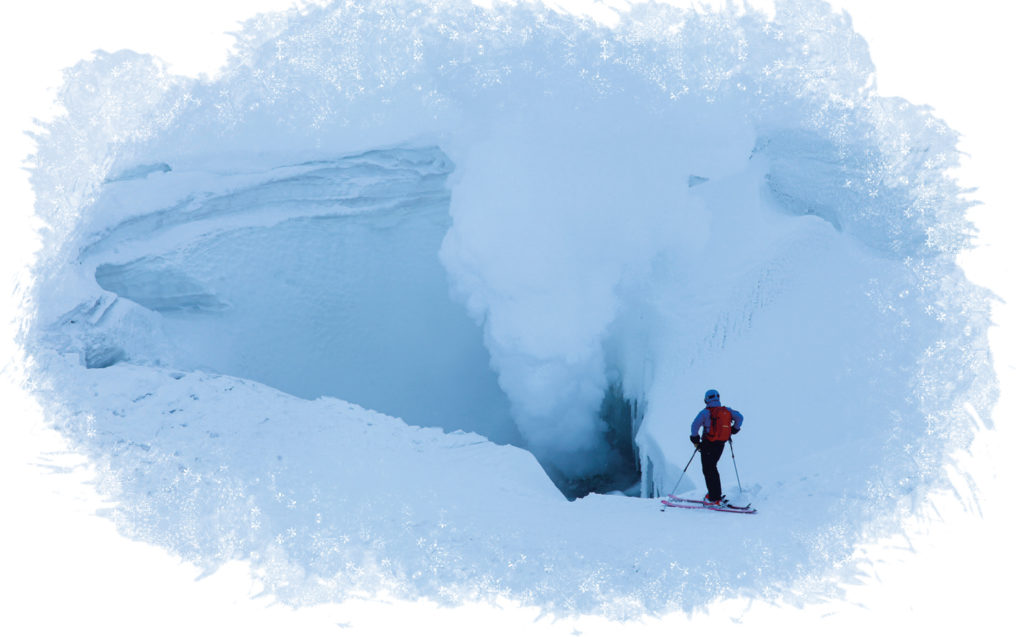 ---
Shred the slopes and then hit the town during a stay at OMO7 Asahikawa
Asahikawa, situated approximately 30-minutes away from Asahikawa Airport, is the second largest city in Hokkaido and known for boasting an excellent location as the gateway to the Powder Belt. It is in this fine city that Hoshino Resorts operates OMO7 Asahikawa, a unique hotel that provides a variety of services in an effort to promote Asahikawa as a city of skiing.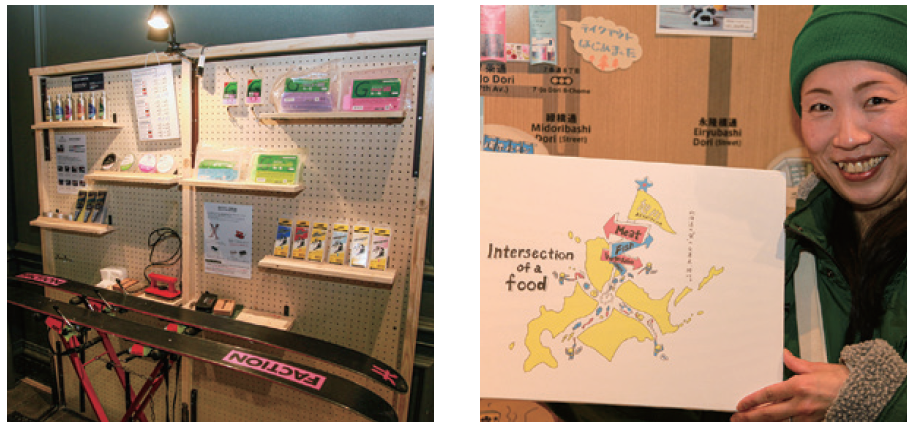 While there are many advantages to staying in Asahikawa, one of the biggest is that the products and services here are not priced exorbitantly as they would be for resort-goers since it is a city where locals go about their daily lives. Ski resorts, with their growing number of overseas guests, fall into the habit of offering "tourist prices", whereas a large city filled with locals has prices that are local-friendly.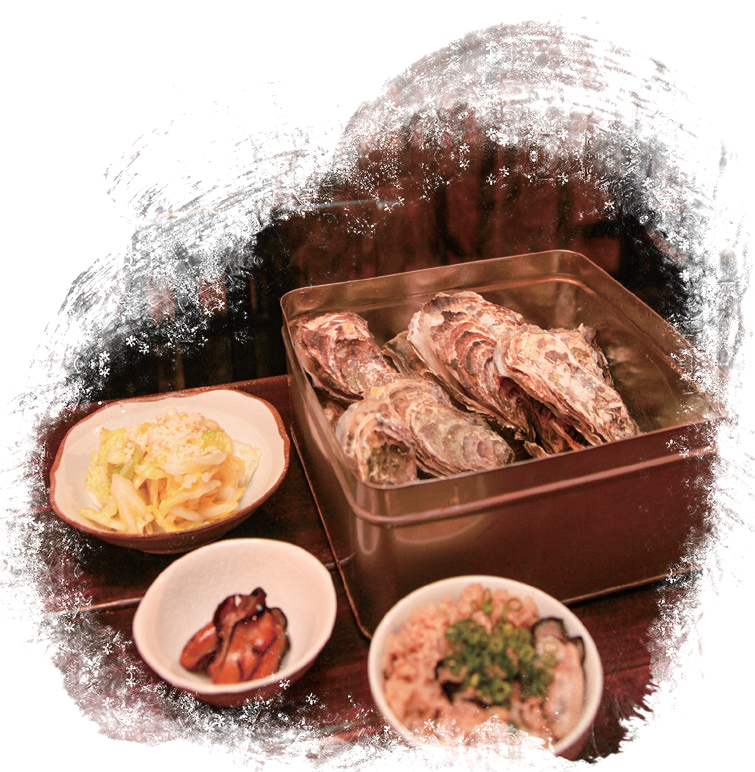 Staying in a city also comes with the added perk of all there is to be enjoyed after a skiing session, especially in the entertainment district of Asahikawa featuring over 1,000 dining and shopping establishments.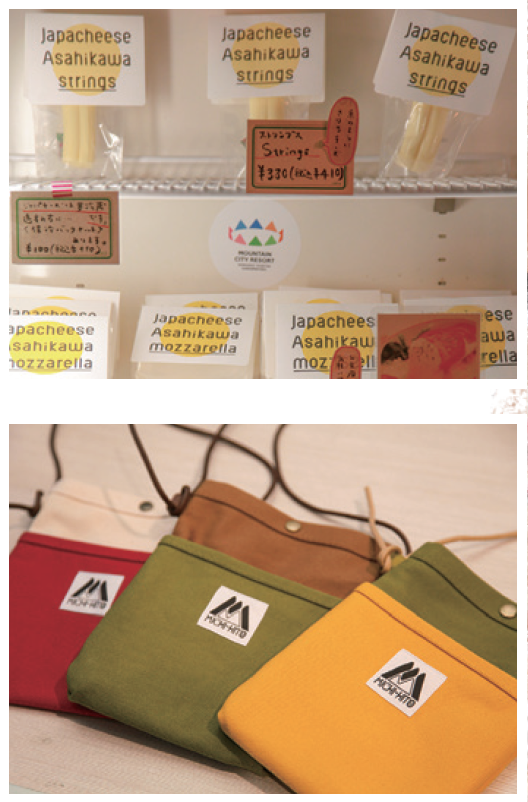 OMO7 Asahikawa is leading the way in showing off all the joys of a ski trip based in the city of Asahikawa. The city is surrounded by a number of ski fields, from large ski resorts, to local ones with amazing open sidecountry areas such as Kamui Ski Links, and the world-famous backcountry paradise of Asahidake. What makes these ski slopes all the more appealing is that guests at OMO7 Asahikawa have access to free transport to and from them. Asahidake is popular amongst hardcore skiers, but tourists can also take the ropeway up to get close to the area where the volcanic smoke rises.
Back at OMO7 Asahikawa, skiers and snowboarders can converse amongst themselves in the lounge, or drop by the WAX BAR for some gear maintenance and choose from one of 30 different types of snow wax to suit various types of snow textures and temperatures. The WAX BAR is free to use for all guests.
For a unique service offered by OMO7 Asahikawa, look no further than OMO Rangers. OMO Rangers refers to a service where members of staff with vast knowledge about the city act as guides, on their area of specialty, for guests at the hotel. There are a range of tours, such as: trips around the city to taste the different, famous ramens; an izakaya (Japanese pub) crawl with fellow skiers and snowboarders in the hotel's surrounds; or a day spent learning about the culture of Asahikawa. Tap into the knowledge bank of the OMO Rangers to learn about everything Asahikawa has to offer.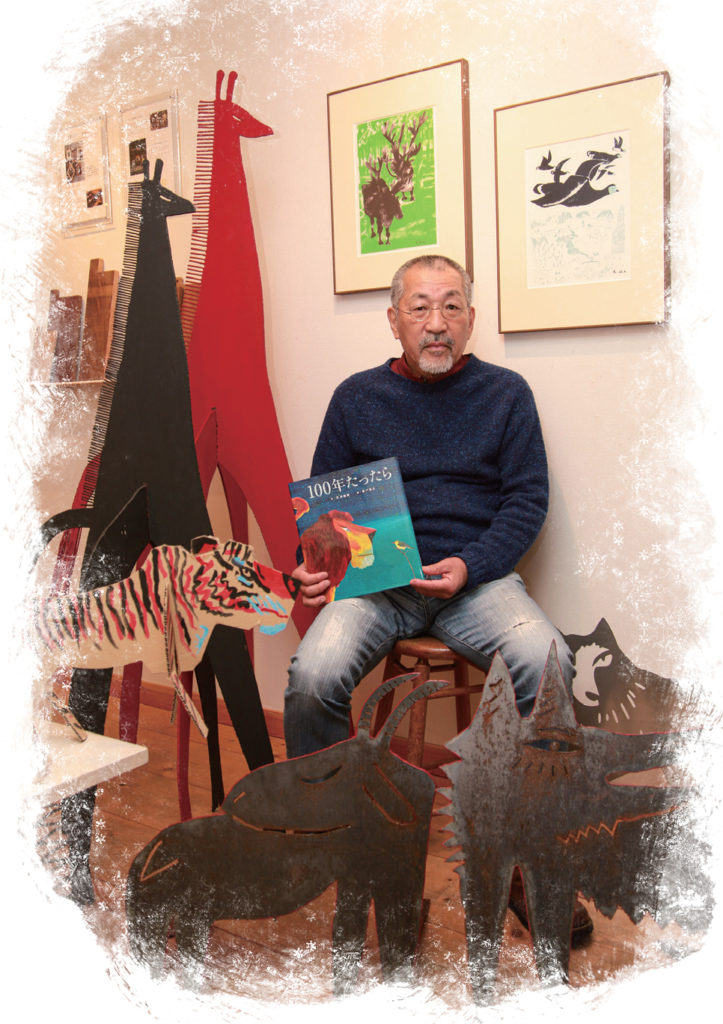 Examples of the different places the Rangers may take guests include: a trip to a fabric-maker to explore the city's crafty side; a visit to a cheese-maker to try out some of the city's famous products; or dropping by the gallery of Hiroshi Abe, a famous local author of picture books. Guests can delve deep into the wonders of Asahikawa that only locals know about.
Hiroshi Abe has written and drawn over 130 books featuring animals and originally worked for 25 years as a zookeeper at Asahiyama Zoo, which is known as one of the best zoos in Japan. Guests should definitely hang up their ski boots for a day during a stay here to visit Asahiyama Zoo. This zoo has visitors coming back time and time again to see the lively and active animals, not often found at other zoos, due to the unique habitats Asahiyama has created to suit them. A stay at OMO7 Asahikawa is sure to enhance any trip to the city.