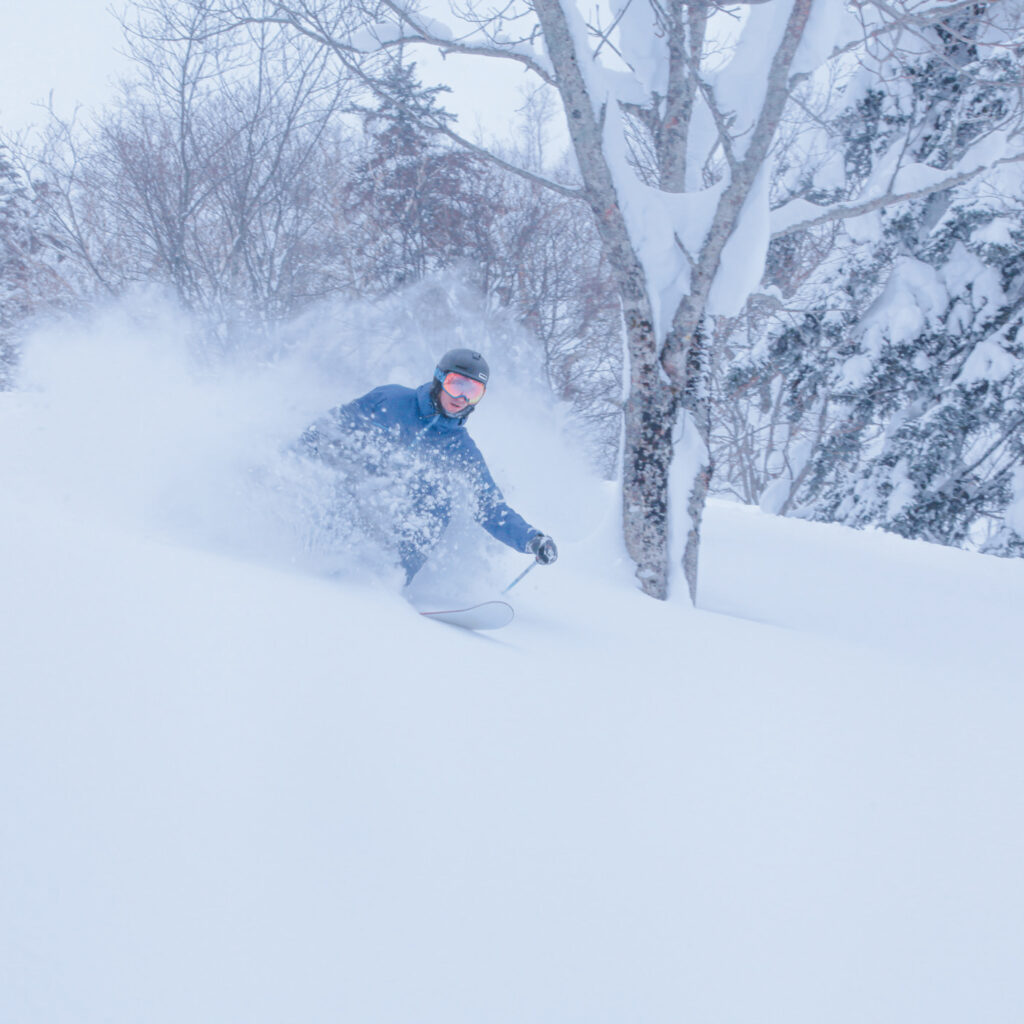 Situated 30 – 40 minutes by train from Sapporo, the largest city in the snow paradise of Hokkaido, lies the historically-rich port city of Otaru. As a port city, Otaru has acted as a historical gateway to international cultures, leading to the cultivation of its mysterious, yet intriguing, allure through the menagerie of Japanese and international cultures found within. The atmosphere of the city has a wonderfully retro feel to it, which has started to draw in international tourists in recent years. There are many ski resorts in the city's surrounds accessible to those who choose to set up base in Otaru. A trip to visit various ski resorts whilst spending your days in this atmospheric town is sure to be a treat to seasoned travellers alike.
While there are many ski resorts in close vicinity of Otaru, the resort that should top your list of places to go is one that is located practically behind Otaru station—Otarum Tenguyama Ski Resort. It is well loved as a local ski resort and has fostered a fair number of local-grown professional skiers. It may bea small ski resort, but it boasts a surprisingly difficult ski course that will convince all as to how the snow-savvy children in the area have earned their ski chops. Kiroro, Asarigawaonsen, and other major ski resorts may be in close quarters, but a trip to Otaru Tenguyama just can't be beat during your stay in the area.
The cityscape of Otaru still features a number of historical buildings, such as the Bank of Japan's Otaru branch.
Moving onto sightseeing in the area, the most famous sight of them all has to be Otaru Canal. The sight of the stonework warehouses, built almost a century ago, lining the canal is breathtakingly nostalgic. Its wondrous night views hark back to days gone by when the area once prospered with trade. Be sure to pay a visit to Otaru Canal both during the day and night to experience both of the beautiful sights.
The cityscape of Otaru still features a number of historical buildings, such as the Bank of Japan's Otaru branch. A fun way to enjoy your stay in Otaru would be to visit the different historical buildings, and old railways in the city in between trips to surrounding ski resorts.
Otaru is also well known as a city of handicrafts. Famous chocolatiers, glasswork stores, music-box stores, and other such delights and crafts can be found here. Dropping by each of these specialty stores is sure to make for hours of fun. Spend your days off experiencing the hip, retro-Japanese culture in the town, whilst visiting nearby ski resorts to get your snow-fix during your stay in Otaru.
A stay in Otaru is sure to be filled with fun for travellers from all walks of life.