In Conversation Vol.23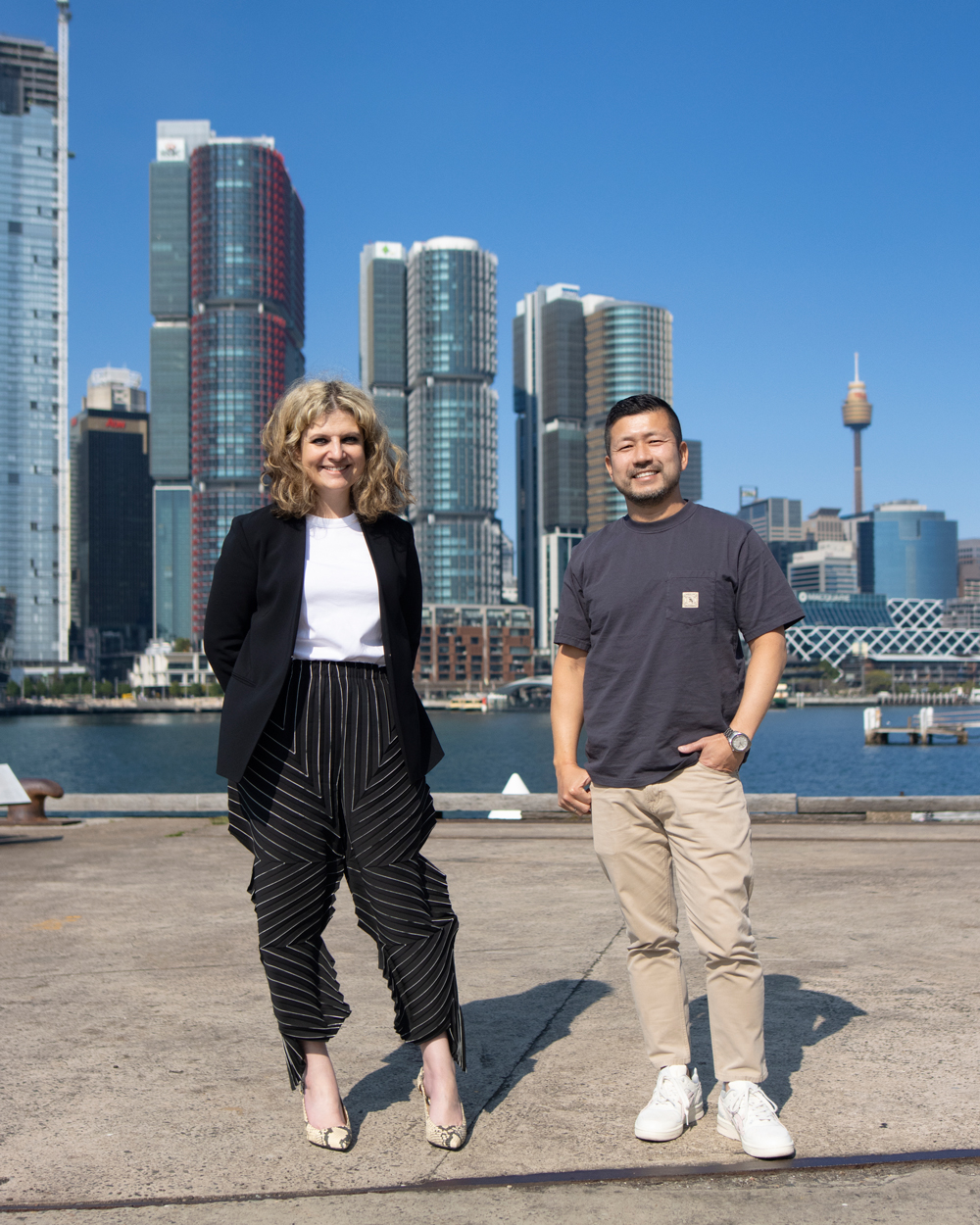 Strengthening Australia-Japan Relations from Melbourne
As the founder of the Japanese cross-cultural marketing company doq®, Yoshinori Sakuno has been active in various business scenes and also serves as the Chairperson of Nichigo Press. In this series of discussions with key figures in Australia-Japan relations and business, this time, we are pleased to have Celeste Koravos, CEO of the Australia Japan Business Council of Victoria (AJBCV).
(Photography: Satoko Clarke)
PROFILE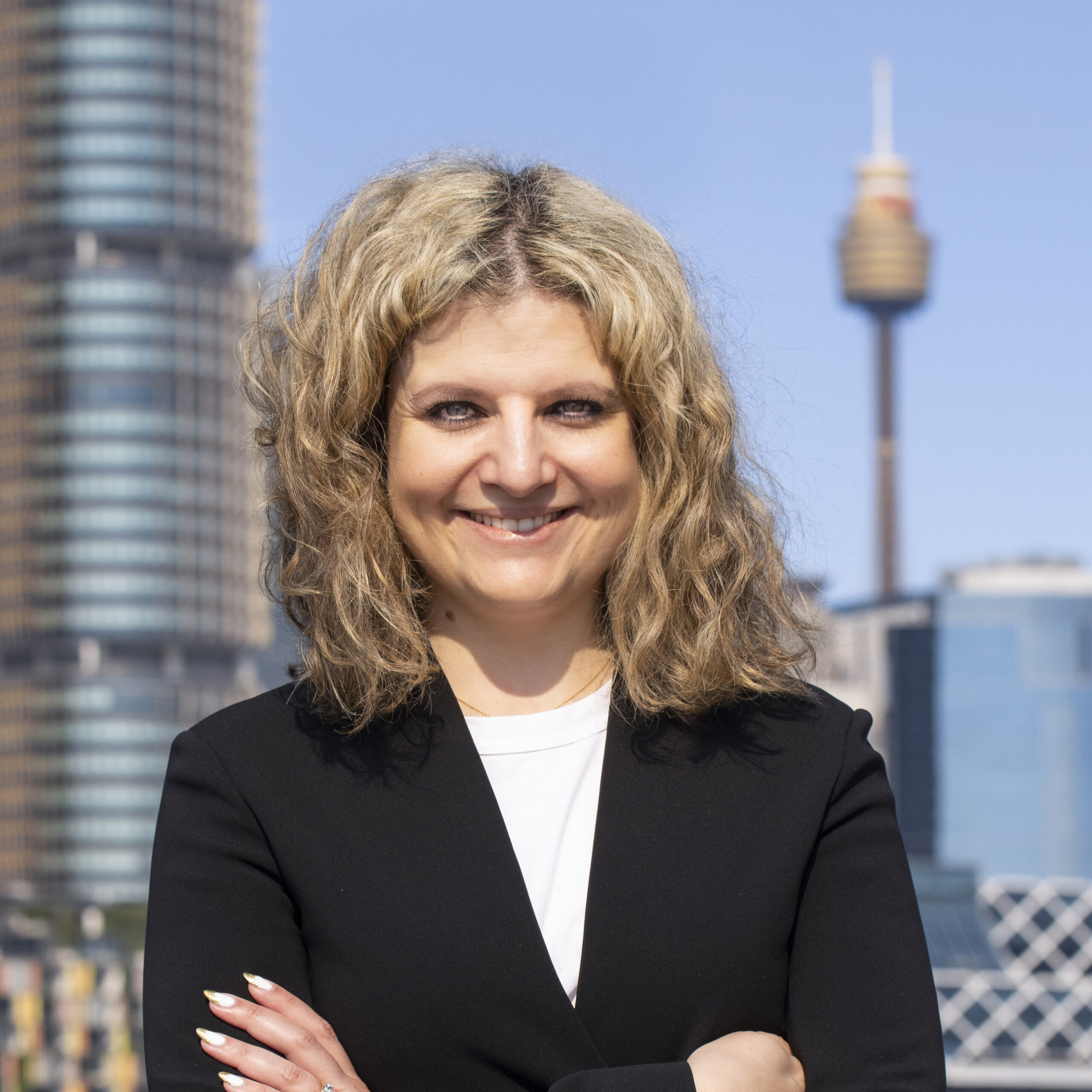 Celeste Koravos
Utilising her experience in Japan, including studying at Meiji University and Waseda University Business School, she joined AJBCV in 2012 and currently serves as CEO, contributing to the deepening of Australia-Japan relations. Holding qualifications as a lawyer and civil engineer, she currently works as the Head of Decarbonisation and Energy Transition at the European renewable energy development company Xodus. She focuses on Japanese investments in Australia's renewable energy projects.
PROFILE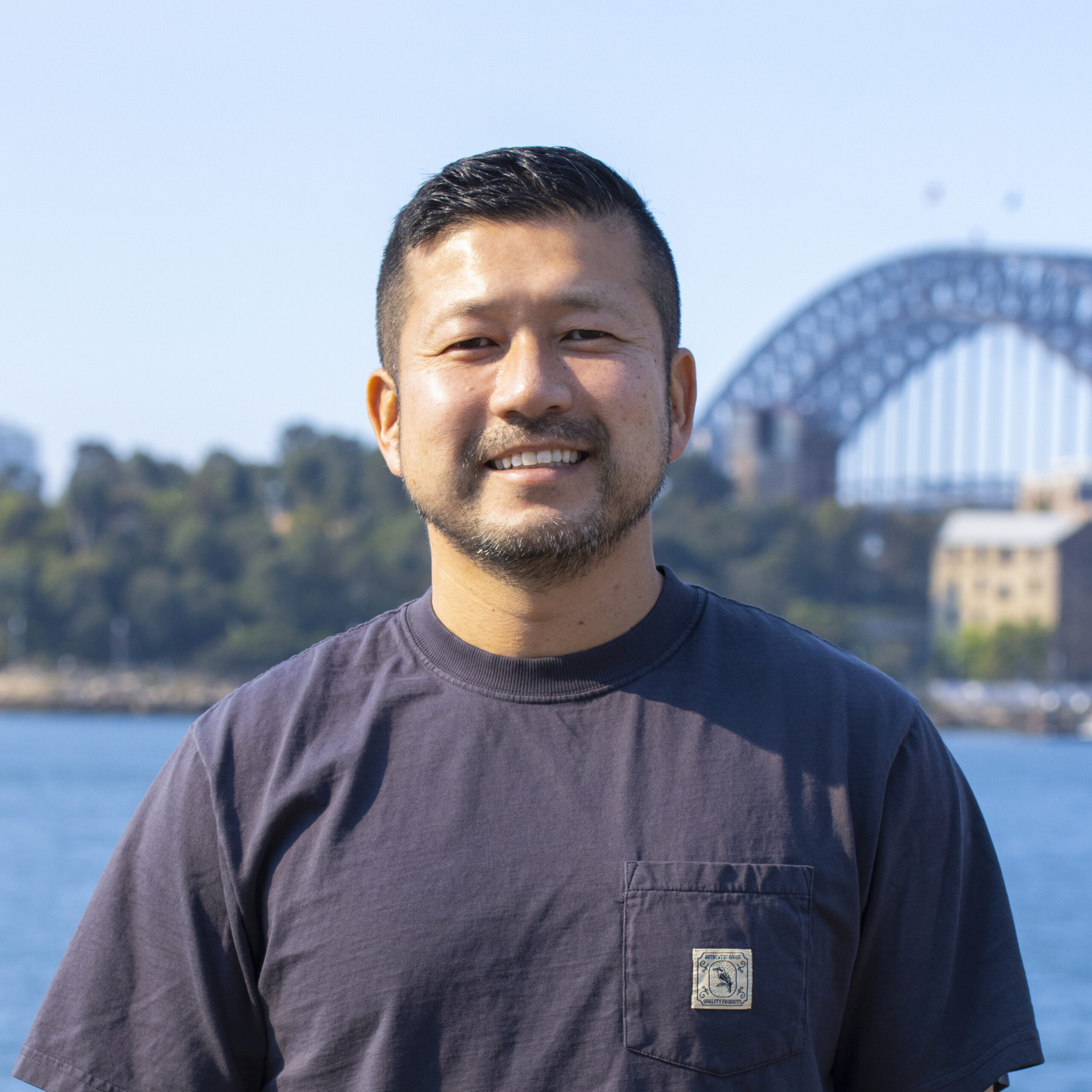 Yoshinori Sakuno
Founder and Group Managing Director of doq®. After gaining experience in the APAC and Western markets at the U.S. advertising agency Leo Burnett, he founded doq® in 2009. He holds an MBA from University of NSW's AGSM and a Master's degree in Digital Media Management from Hyper Island Singapore. He was a finalist for the "Ethnic Business Awards" that honour immigrant entrepreneurs and received the 2021 NSW State Export Award for the Creative Industries sector's Best Company.
---
Sakuno: Please tell us about your experience studying in Japan and your career up to this point.
Koravos: I studied civil engineering, law, and Japanese at university. I never anticipated using Japanese in my career, but when I was working in a law firm, I was offered an opportunity to do a placement in Asia at a primarily English-speaking office being Hong Kong and Singapore. During that time, I had an ongoing interest in Japan and asked if I could go there instead since I had been studying Japanese for ten years and wanted to put that experience to use. As a result, I went on a secondment to Tokyo. It was my first experience using Japanese in a business context, and I had many opportunities to work not only with international staff but also with local Japanese staff, using both Japanese and English. When I returned to Australia, I wanted to continue fostering connections between Japan and Australia, so I started volunteering at the Australia Japan Business Council of Victoria (AJBCV). I have been a volunteer for 11 years, and have been the CEO for the past two years.
I am the first and youngest female CEO of this organisation. AJBCV is a very diverse and inclusive organisation, with a board that consists of a wide range of members, from Australian and Japanese students through to CEOs. The programs cover various themes, including the Australia Japan Businesswomen's Network, Mentoring Program, Scholarship Program, Internship Program, and Careers Fair. These programs aim to connect students, from primary school to university, with the business world.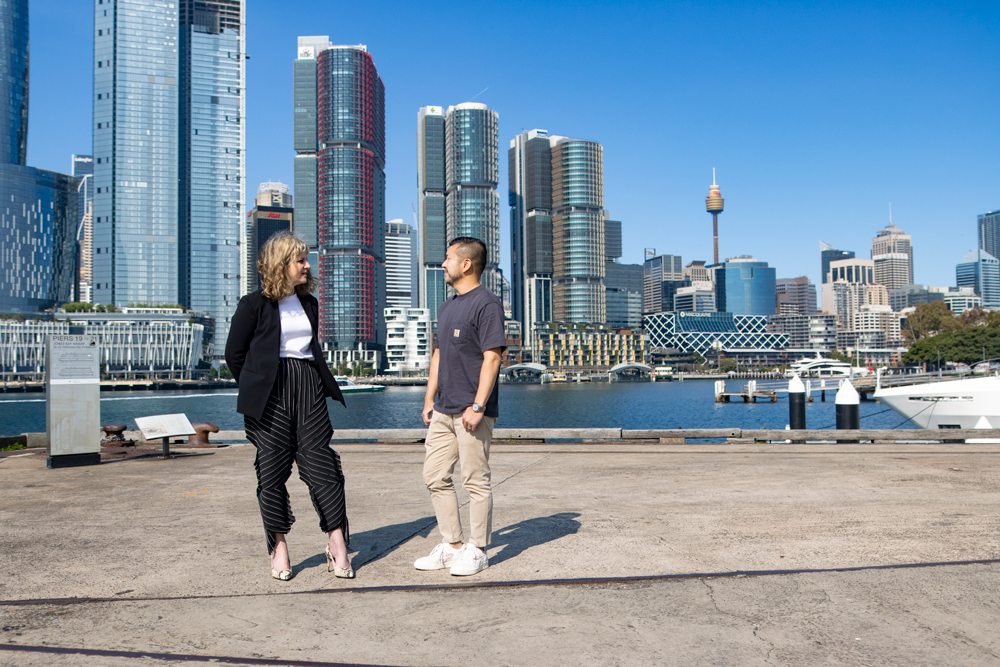 Sakuno: That's impressive. What prompted you to study Japanese when you were younger in Australia?
Koravos: My first interest in Japan stemmed from doing karate as a child through to adult (second dan). I had an interest in Japan through martial arts and once I entered high school, I had the opportunity to choose Japanese or a European language. It felt like Japan would be a key part of Australia's future so I chose Japanese.
Sakuno: Please tell us more about your experience living in Japan.
Koravos: My first career in Japan involved studying Japanese law and the legal system with a group of foreign lawyers from around the world at Meiji University. It was a fantastic experience that allowed me to understand the differences between the legal systems and legal cultures in Japan and Australia.
In Japan, the approach to engaging with lawyers and legal issues is significantly different from Australia, so understanding the starting point is crucial. For instance, in Japan, legal matters are generally viewed negatively, whereas in Australia, it's integrated as part of business. Therefore, when Australians do business in Japan, it is important to understand the hesitancy that Japanese partners may have towards disputes or voluminous contracts. Japan is a relationship-based culture, which is why extensive contracts with hundreds of pages are not typically necessary. The view is that business-related issues are resolved based on the relationship before having to read the contract. These are the kind of aspects I learnt during my legal studies at Meiji University.
Subsequently, I had the opportunity to be invited as a guest lecturer at Meiji University. I spoke to Japanese law students about comparing Japanese law to international law, career possibilities, and Japan's position in global business more broadly. After studying law, I furthered my education in international business through a program called the Global Resilient Leadership Program that focused on Japan and was jointly hosted by Waseda University Business School and the Wharton School in the United States, in collaboration with the Nissan Global Foundation. The program centred on leading international business through challenges while focusing on Japan.
I learned various topics related to Nissan, including its revival and transformation, collaborations with international companies, and Nissan's success in China. It was quite a dramatic week to be doing the course, because Mr Carlos Ghosn was arrested before he had the chance to deliver his lecture to us. I was the first foreigner to enrol in this program. In addition to the excellent content, being in the classroom with 40 local Japanese participants who worked for international companies in Japan, I had the privilege of hearing their perspectives and thoughts, as well as observing their participation in group exercises. It provided me with deep insights that I wouldn't have accessed in Australia.
Sakuno: As an Australian woman working in the legal industry, you have experienced both studying in Japan and working with Japanese professionals, correct?
Koravos: Yes, that's correct. However, I am no longer practising law. I currently work at a company called Xodus, where I advise Japanese clients about Australian partnerships for decarbonisation and energy transition in various areas, including hydrogen/ammonia, CC(U)S, onshore wind, offshore wind, solar, ocean energy, and critical minerals. I previously worked for a Japanese trading company in Australia, which provided me with the opportunity to gain an insider's understanding of the workings of major global Japanese corporations. I learned many important aspects about Japanese business, including decision-making processes, how work is conducted, and communication methods.
From the perspective of business culture, Australia and Japan differ in many respects, so I occasionally provide training in response to requests from the AJBCV and the government. One of these training programs is called Australia-Japan Business Culture Training, a module I developed during my time at the Japanese trading company. It is primarily offered to Australian local staff and Japanese expatriates, and it is highly popular within the AJBCV community. I cover a wide range of topics related to the differences between Australia and Japan, including relationships, decision-making, hierarchy, communication, disagreement and feedback.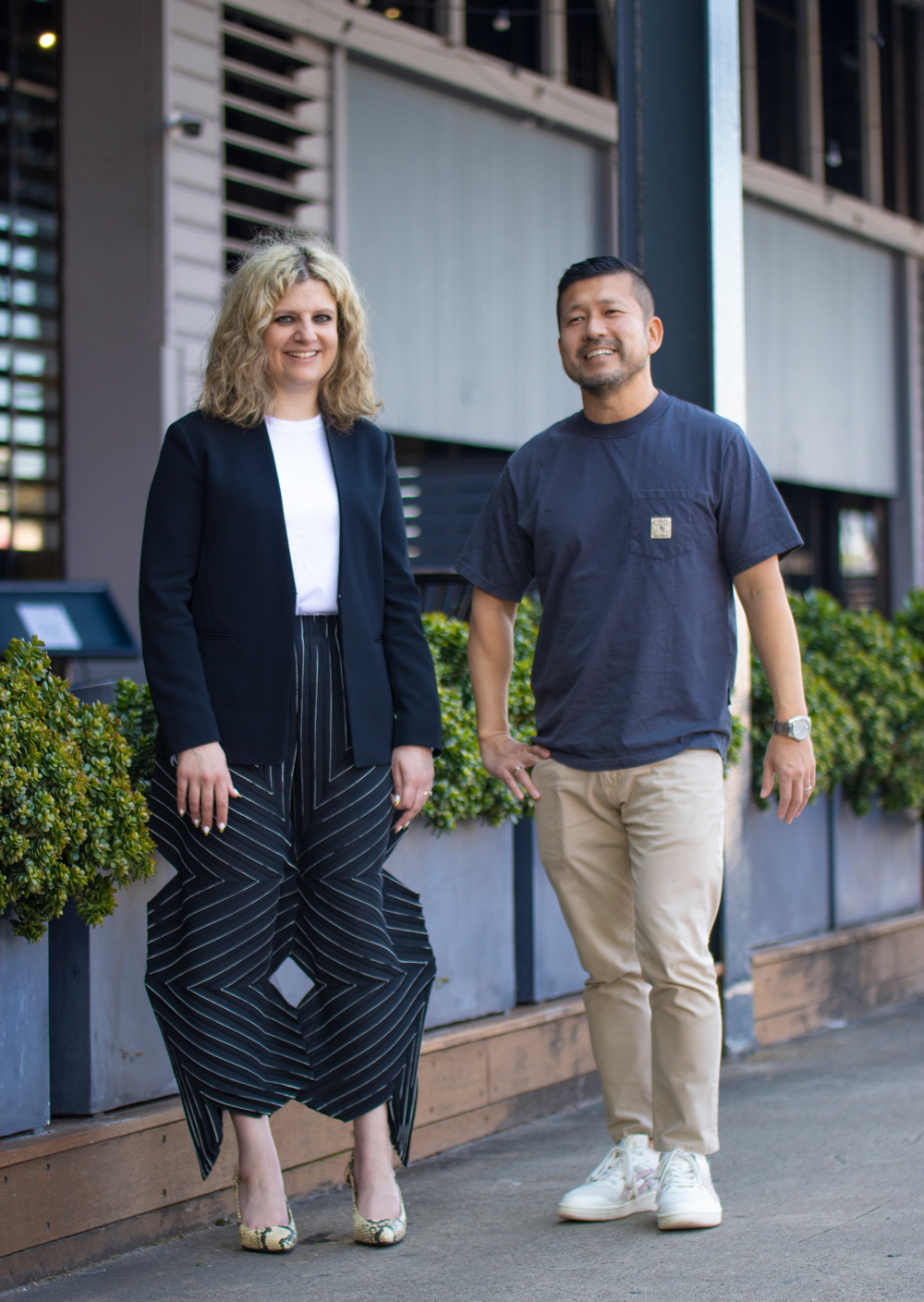 Insights gained from living in Japan
Sakuno: As an Australian woman living in Japan and working with Japanese companies and colleagues, what was the most challenging aspect for you?
Koravos: The first step is awareness. In Japan, I believe you need a radar for paying attention to what's not being said. Japan is considered a high-context culture, while Australia is seen as a low-context culture. In Japan, you are expected to read the air; we need to understand what people aren't saying to us; we need to understand indirect forms of communication. It's about trying to understand what the other person is trying to convey, often through piecing together positive or negative signs that build up to what someone's trying to communicate, and picking up on things beyond what's explicitly in front of you.
In Australian business culture, speaking directly is seen as a sign of intelligence and sophistication, while in Japan, the ability to read the air is recognised as intelligence and sophistication. Additionally, in Japan, there's a strong consciousness of group identity and doing things as a group for the benefit of a larger group. Japan is hierarchical, but it's unique in that it involves decision-making from the bottom to the top of an organisation, such as the ringi (approval) process within a company. It's the only business culture where hierarchical decision-making happens as a group. This can sometimes make it challenging to express opposition to the group or innovative ideas. However, there are several advantages to Japan's group-oriented approach. One of them is that decisions are well thought out, carefully considered, and have the agreement of everyone when they are made.
Sakuno: What are your thoughts on the differences in leadership styles between Japan and Australia?
Koravos: In Japan, I believe people see leaders as strong figures they can follow, individuals who set the agenda. This is true not only within companies but also within industries. If the Japanese government issues clear directives, corporates are more likely to follow them. Whether it's clean energy goals or any other objective, without a clear direction, actions can be delayed.
Japan has a stronger power distance, and there is a gap between leaders and followers. They prefer to have a certain formality around leaders and view them as individuals to be deeply respected and admired. Australia, on the other hand, is more egalitarian and tends to be flatter. For example, in Australia, leaders riding bicycles, talking about their families, and being part of the community are ways for Australians to connect more deeply with their leaders. Also, Australians don't pay as much attention to hierarchies. In Japan, it's important to address those at higher and lower levels directly, and there needs to be permission or a valid reason to avoid it. In Australia, you can have more open conversations with anyone within the organisation.
Sakuno: What about the differences in corporate culture between Japan and Australia?
Koravos: In Japanese workplaces, there's a strong emphasis on excellent manners, etiquette, and consideration for others, which is great. When it comes to communication, there are many spoken and unspoken rules. There's a lot of attention to small gestures, such as walking to the side of the corridor to avoid taking up space, holding elevator doors open for others to ensure nobody's time is wasted, and quickly closing them, among other considerations.
Japanese workplaces have a pressure to consider hierarchy, such as ensuring that the right people are CC'd in the correct order in emails. In contrast, Australians may not be as aware of these nuances. Australia's communication style is somewhat more casual, and there aren't as many rules. While long working hours are certainly a reality in Japan, and face-to-face time is important, it makes sense in a culture built on relationships. In fact, building better relationships in person can often be more effective than online. I'd be interested to see comparative data on people in Japan and Australia returning to the office following the first few years of the pandemic.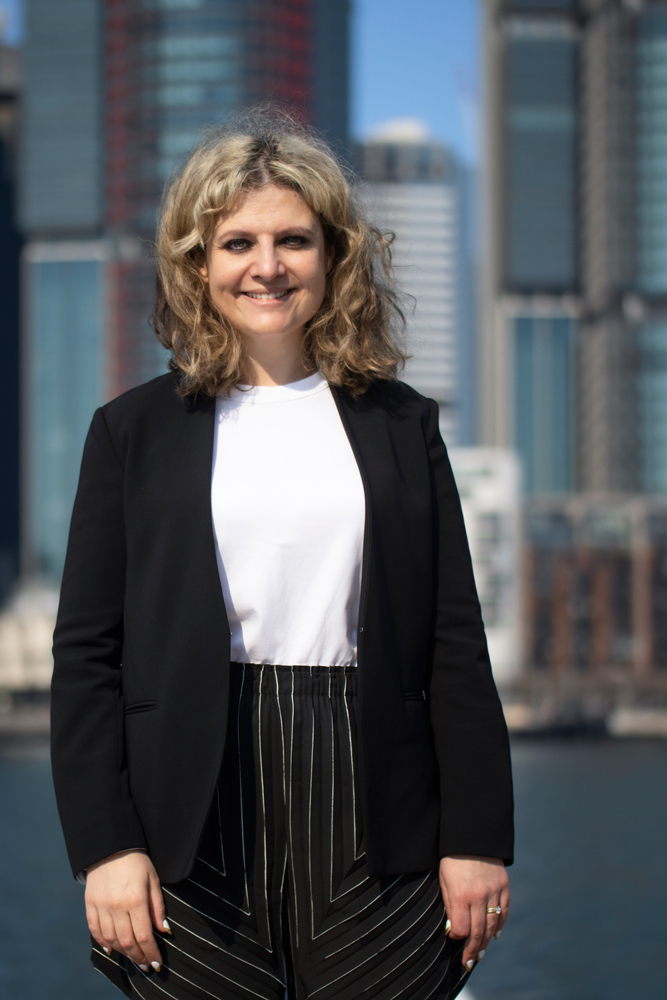 Connecting Japan and Australia from Melbourne
Sakuno: What are your thoughts on the differences in gender diversity between Japan and Australia?
Koravos: At AJBCV, we are very interested in such initiatives. That's why we have established organisations called the Australia-Japan Businesswomen's Network in both Australia and Japan. It has been rolled out in four cities: Melbourne, Sydney, Brisbane, and Tokyo. Recently, we also organised events related to the FIFA Women's World Cup, which generated a lot of excitement. Prior to that, we conducted an event on technology cooperation with Japan at the Victorian Government Investment Centre. Panellists from Xodus, Toyota and RMIT spoke about gender equality, diversity, and inclusion as it intersects with innovation and the unique challenges there. Regarding gender equality, Australia and Japan are at different stages, so we are still considering the best forum to provide for the Australia-Japan Businesswomen's Network.
Sakuno: As the CEO of AJBCV based in Melbourne, leading an organisation that connects Japan and Australia, what do you think can be the elements for building a better relationship between Melbourne and Japan in the future?
Koravos: One area of excellent cooperation between Melbourne and Japan is specialty coffee. I used to run a business that offered specialty coffee tours in Melbourne tailored to Japanese guests and conducted masterclasses on Melbourne coffee. It was a walking tour hosted by Japanese expert baristas and coffee roasters, where we visited 5-6 of Melbourne's special cafes, offering a variety of coffee culture experiences. Guests were gifted with sustainably reusable KeepCups made in Melbourne, and they could receive discounts at partner cafes in Japan that were also interested in the specialty coffee movement.
I believe Melbourne and Japan have many opportunities for collaboration through coffee. Japan has a strong proficiency in various coffee-making styles. The Japanese excel in mastering crafts in general, focusing on excelling in one thing. In Melbourne, due to the history of Italian immigrant influence, traditional espresso-style coffee is prevalent, but I love the rich variety in Japan.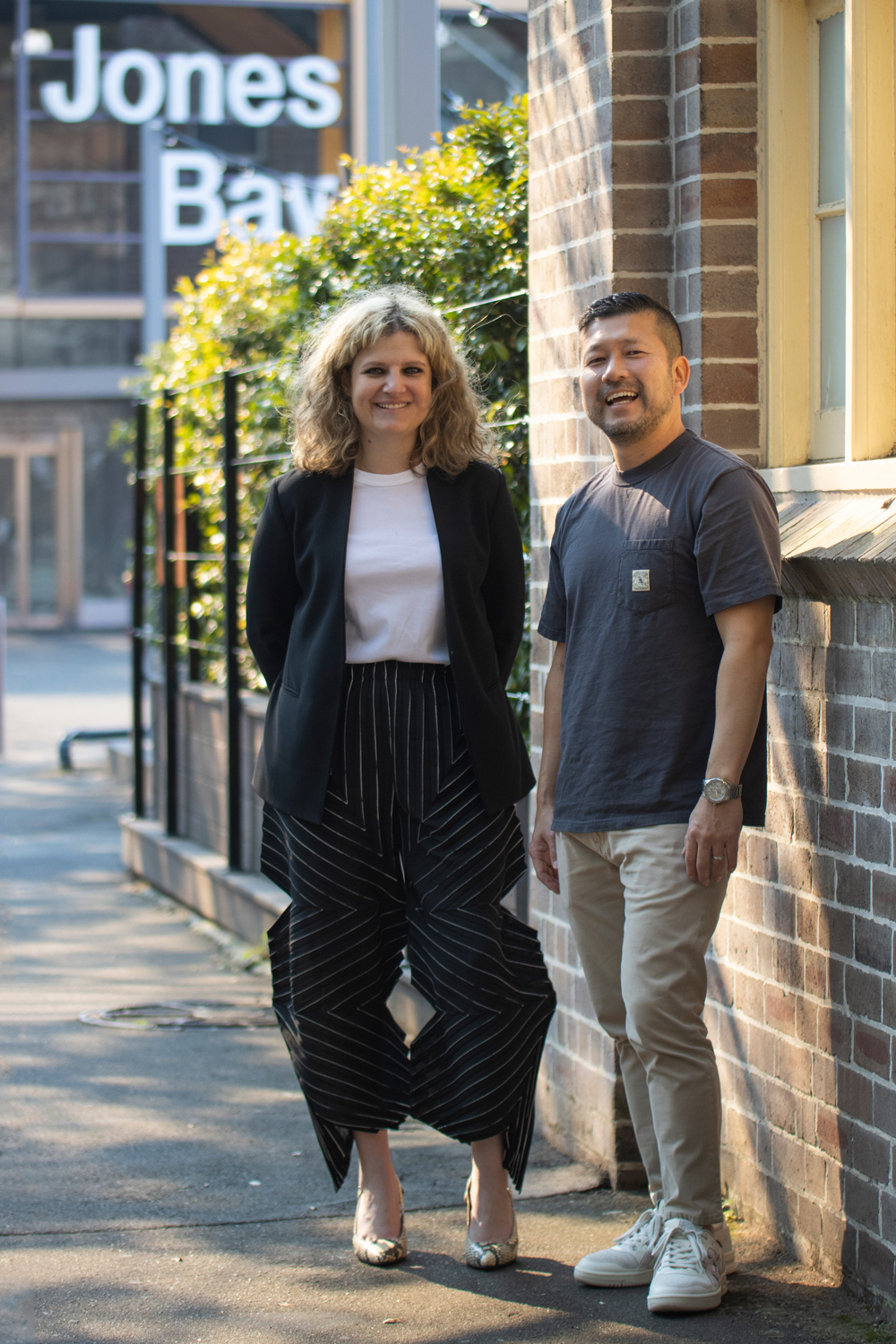 Aligning our thoughts to understand each other
Sakuno: At doq®, we often receive questions from Japanese companies and executives considering expansion into Australia, asking whether they should choose Sydney or Melbourne. Each option has its advantages and disadvantages, but what are your thoughts on Japanese companies expanding into Melbourne?
Koravos: In recent years, I've heard that 70% of Japanese companies in Australia have chosen to establish their presence in Melbourne. At Xodus, we are involved in decarbonisation and renewable energy fields, and as renewable energy projects are concentrated on the east coast of Australia, we often see cases where Japanese clients from the west coast are looking for office locations on the east coast. Melbourne offers relatively lower rent costs compared to Sydney and is a city where highly skilled and talented individuals, including those from world-class universities, are abundant. While Sydney also boasts excellent universities, and we collaborate with both cities' universities, we believe that Melbourne offers a broader perspective on the nature of the relationship between Japan and Australia. Melbourne is home to over 200 Japanese companies spanning various sectors, with innovation and clean energy becoming increasingly prominent fields, not only for new entrants but also for existing players diversifying.
Sakuno: Finally, could you please share a message or advice with our readers as a woman in leadership?
Koravos: Japan and Australia have been building a special partnership, but it's important not to take each country's perspective and values for granted. While our AJBCV recently celebrated its 60th anniversary, the Australia-Japan relationship has lasted even longer. We should work together to align our thoughts to understand each other as much as possible. For those who are working with Australians, please share the expectations from the Japan side, what information and support is needed, and the cultural context you're coming from.
In terms of career development, I believe that Japanese people in Australia may have a greater sense of freedom compared to when they were in Japan. It's okay to have different opinions and express your views openly. Instead of prioritising relationships alone, it's also good to choose partnerships that fit your business objectively and add value. I hope you can take full advantage of the business freedom that Australia offers. To advance your career, I encourage you to gain as much experience as possible, whether it's within your organisation or externally. In Australia, the concept of lifelong employment is not as prevalent, and changing jobs is not an issue. It's okay to speak openly with trusted colleagues and business partners about what skills you want to acquire and what kind of experiences you want to have. Lastly, I want to express my gratitude to those who have come to Australia. Working in another country and conducting business in a second language often involves personal sacrifices. As an Australian, I want to say thank you.
Sakuno: Thank you for the excellent comment.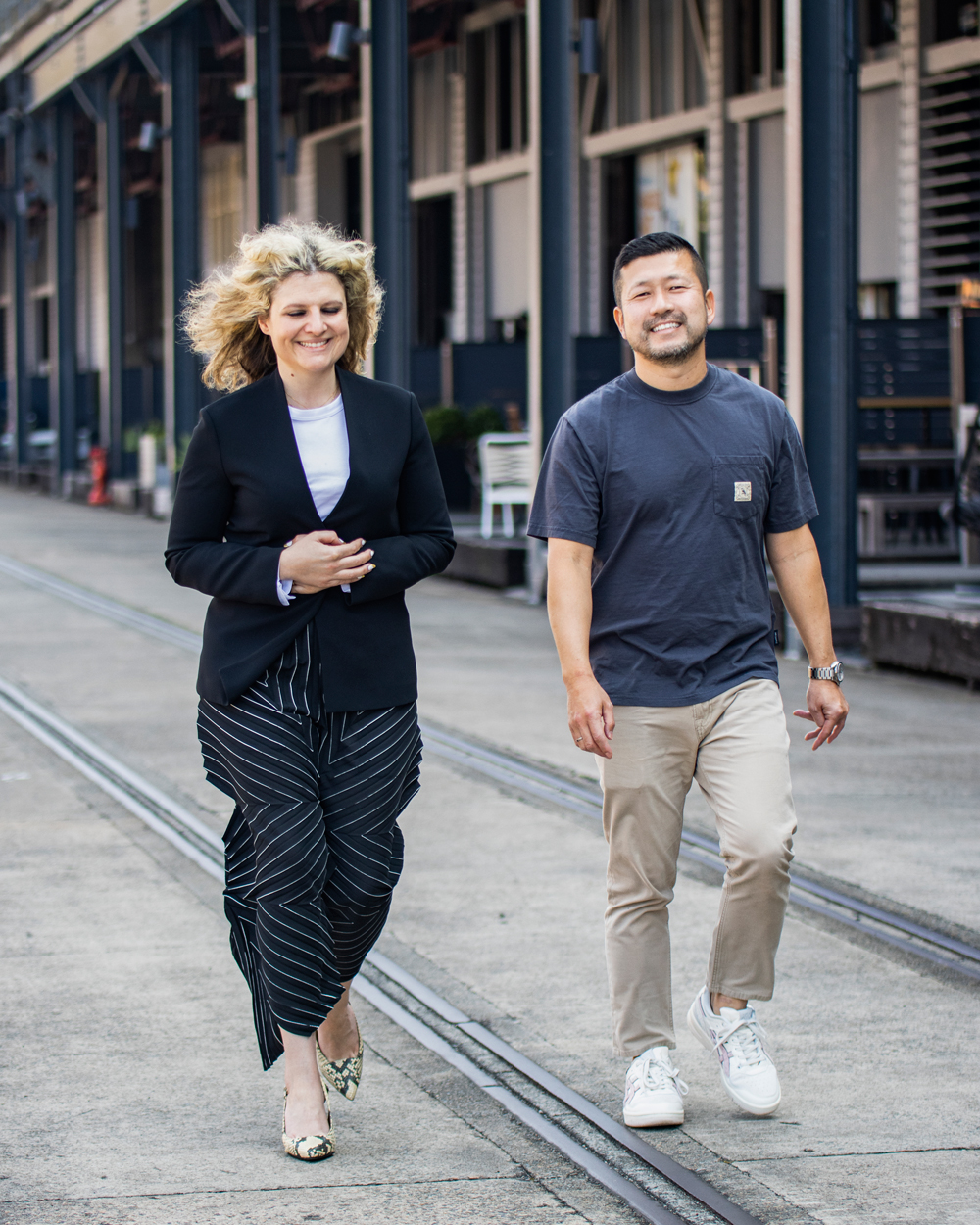 (This interview was conducted on 11 September, and the photoshoot on the 13th in Sydney)