Royal Canberra Show 2023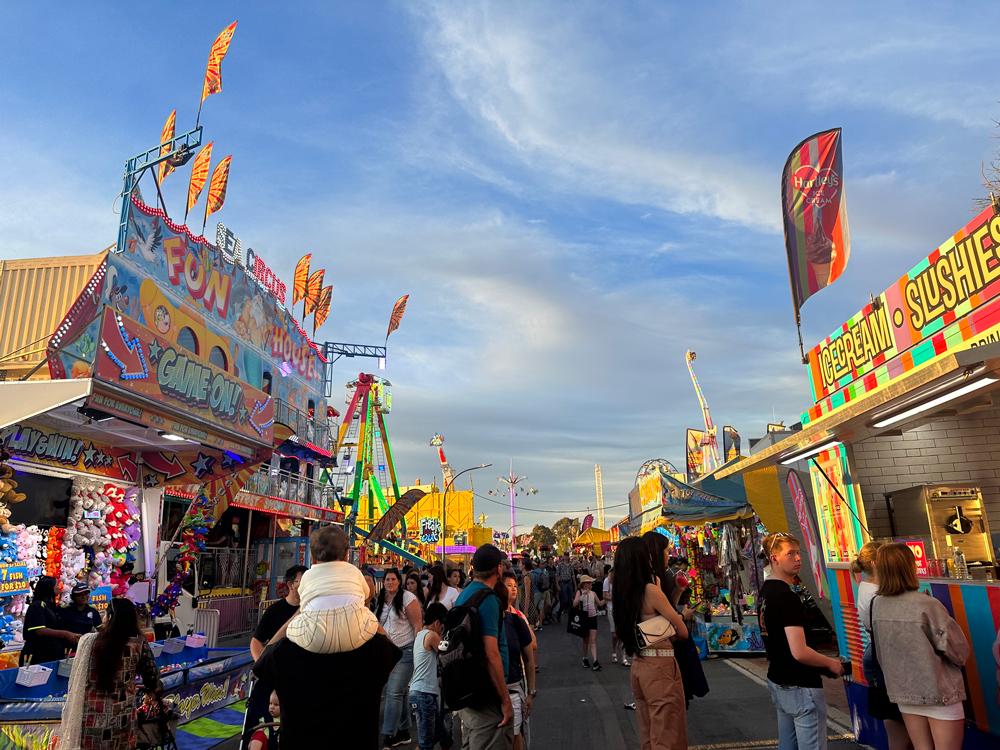 Hello! My name is Joy and I am an Intern at Nichigo Press. This time, I'd like to introduce you all to the Royal Canberra Show. 
Where does 'Royal' in 'Royal Canberra Show' come from?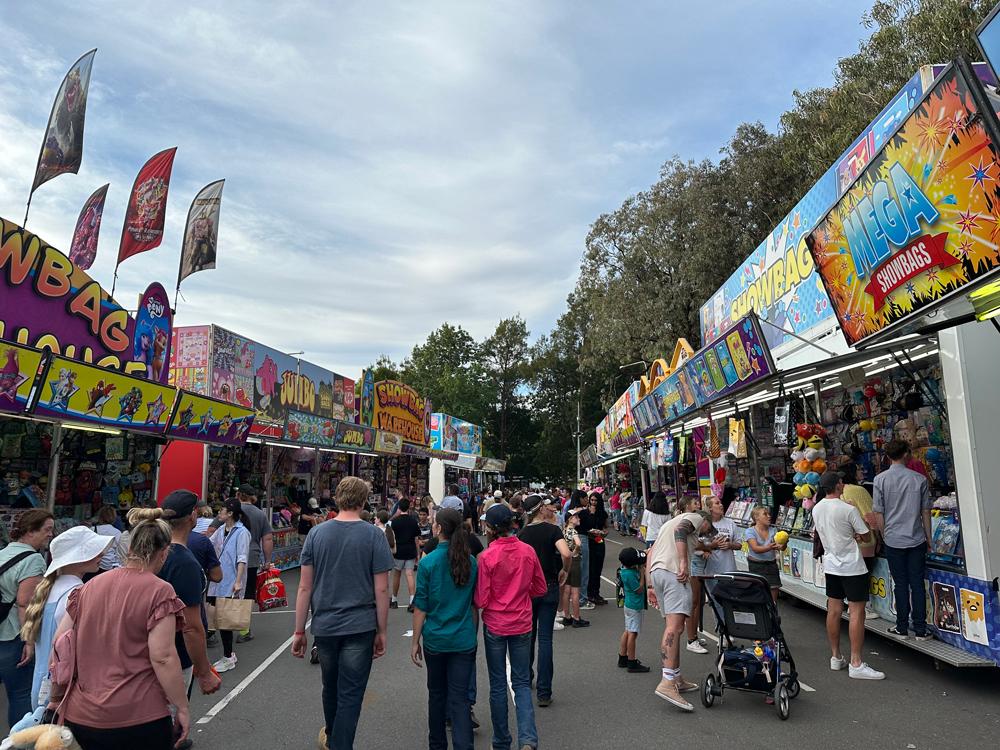 For three consecutive days (24 Feb – 26 Feb), the Royal Canberra Show 2023 took place in the Exhibition Park in Canberra (EPIC). Hosted by the Royal National Capital Agricultural Society (RNCAS), this event has been held annually since 1927 and has a long history of being popular and well-liked by Canberra community. The word 'Royal' originates from the R in the RNCAS. The theme of this event is said to be a vibrant mixture of "City meeting Country" and "Country meeting City," with agriculture being the centre of the event's wide range of entertainment, educational features, and exhibits.
 In addition to all the attractions, show bags, and regular shows like sheep shearing and fireworks, there were even some unique shows such as lawnmower racing and liquid nitrogen shows, making this an event that everyone can enjoy!
Plenty of attractions and food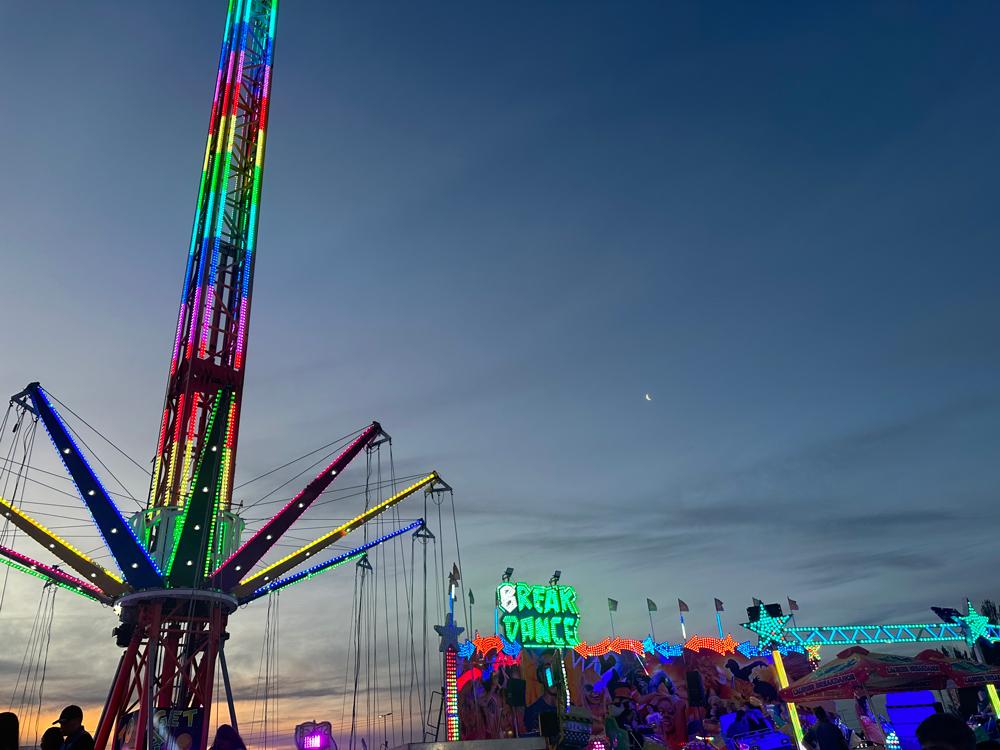 I also attended this event and couldn't help but try out some of the rides and games on offer. I got on a teacup-like ride, which spun around ten times faster than I had anticipated, making it a thrilling experience. There was even a spooky haunted house ride, which was absolutely frightening for sure. Plenty of shooting games were also lined up at the venue, where you could win a stuffed animal if you aim right. With such thrilling rides, fun games, performances, food stalls and more, the Royal Canberra Show is like an amusement park enjoyable for all children and adults alike.
 After the rides, I wandered around the venue to see what food and drinks were on offer. I was immediately drawn in by a Harry Potter cosplay café called 'Hagrid's Place'. I couldn't resist trying their frozen butterbeer and chocolate & caramel pretzels. The pretzels were the perfect combination of sweet and salty and they were both so delicious!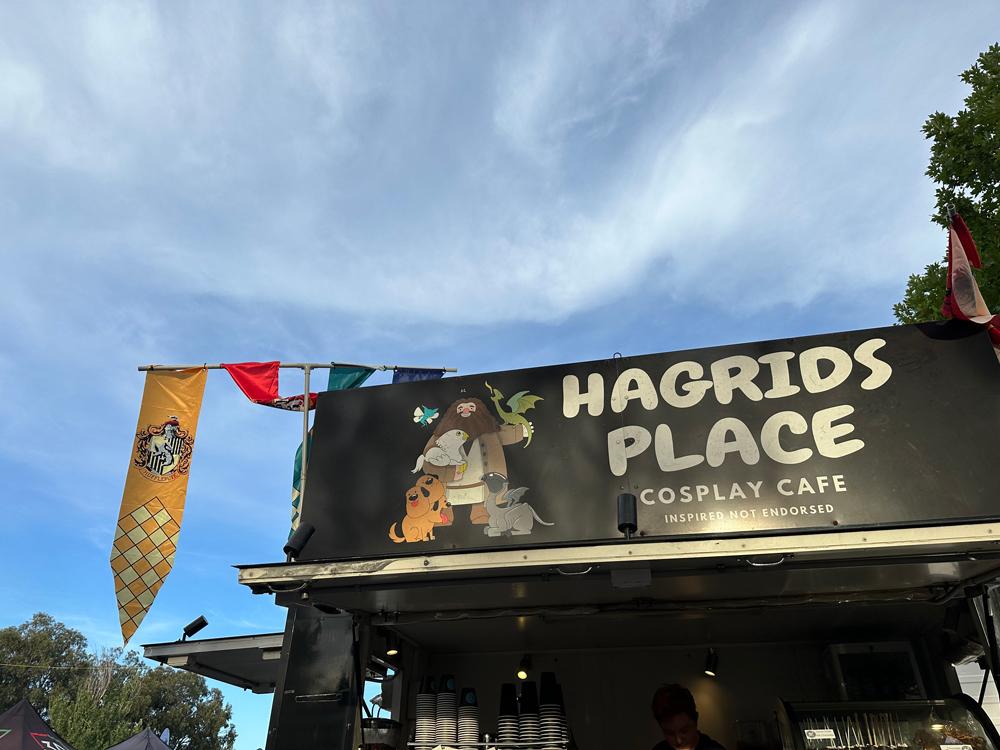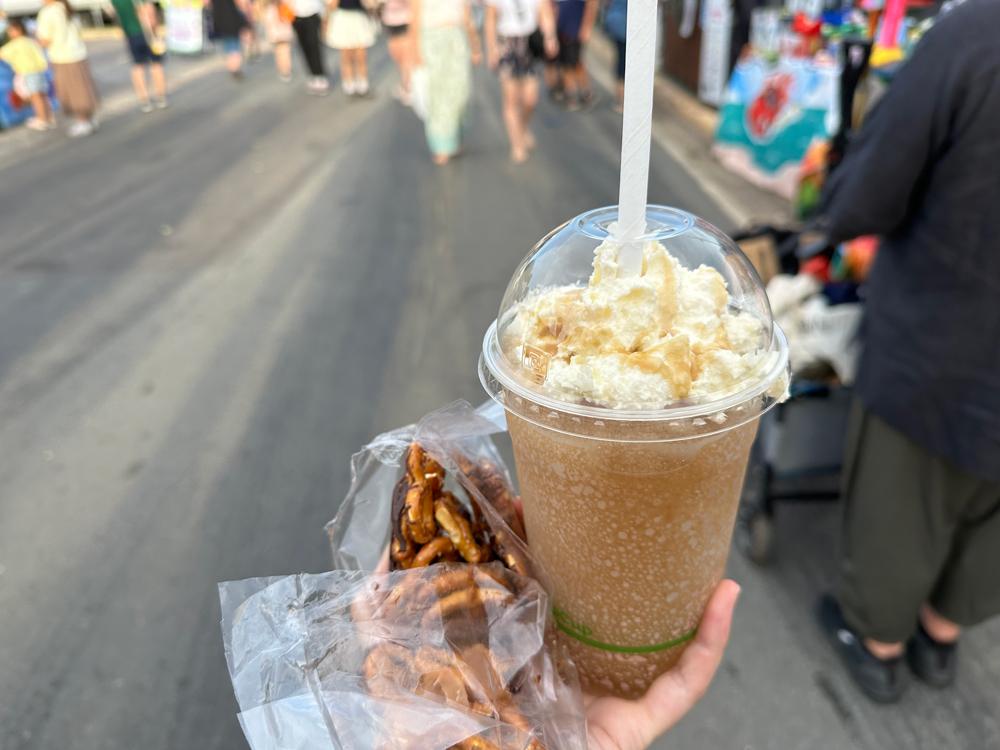 The secret to the event's continued popularity over the years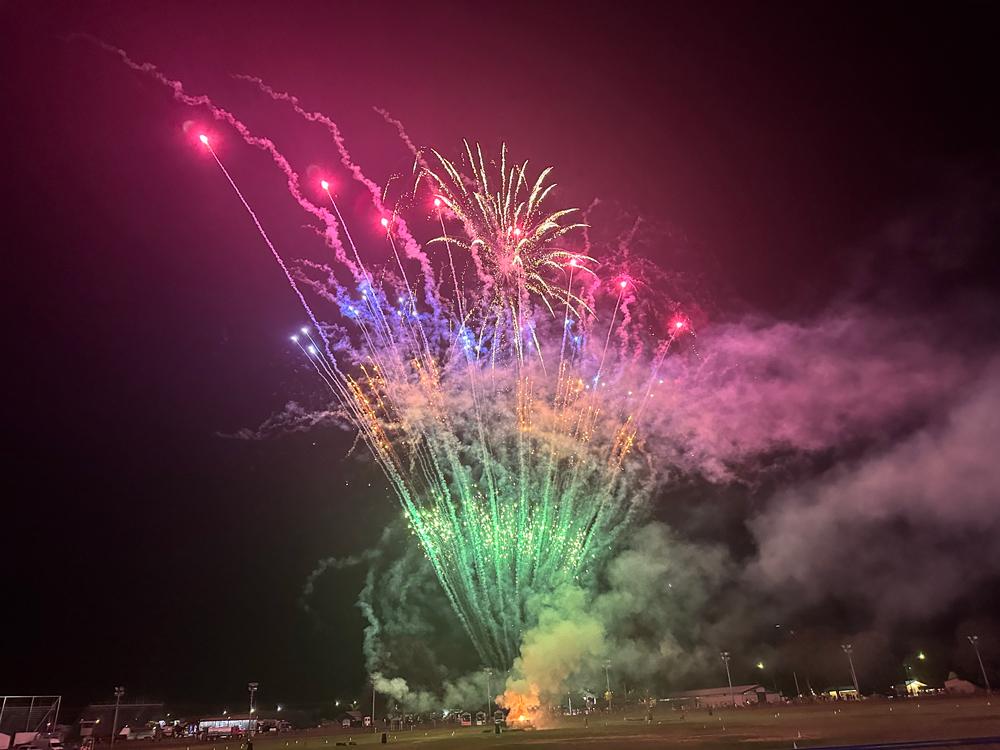 As Canberra's population grows, the Royal Canberra Show expands each year and is designed with a wider audience in mind with something for everyone. Small children can enjoy show bags, animals and races, teens can enjoy the rides and games, and adults can enjoy the exhibits and food and drinks. The event being targeted towards all ages is undoubtedly the secret to its continued popularity within the entire Canberra community. I look forward to seeing how next year's event will expand and win people's hearts again.