2023 Enlighten Festival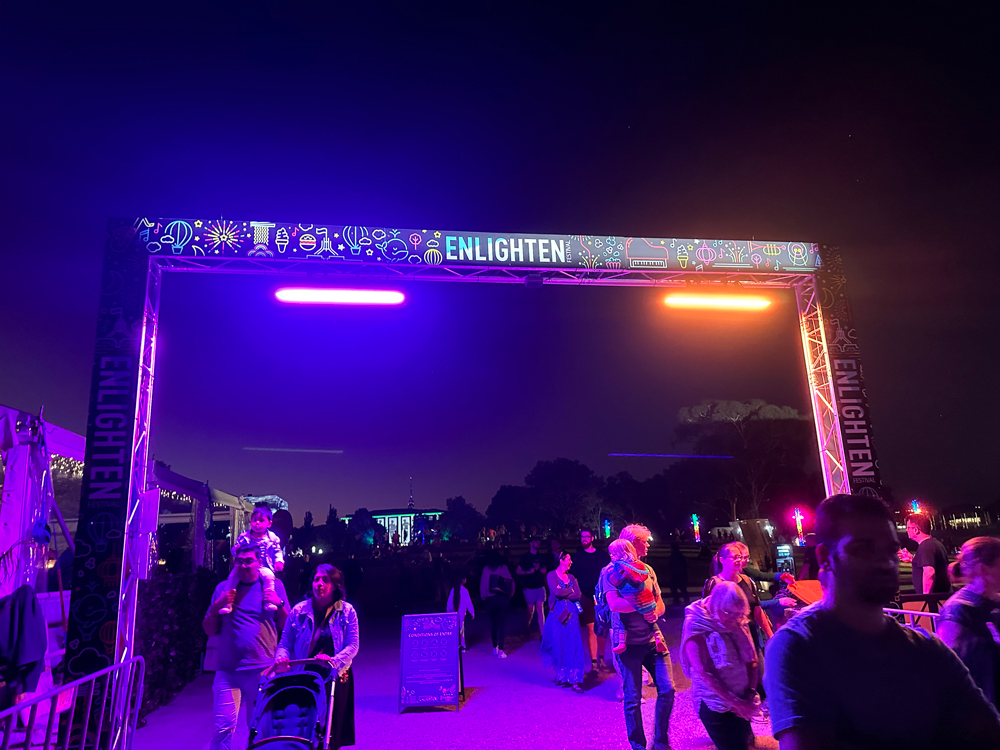 Hello! My name is Joy and I am an Intern at Nichigo Press. In this column, I introduce you all to charms of Canberra, the capital of Australia. The third event I would like to introduce is Canberra's annual Enlighten Festival. 
The ACT Government-sponsored festival of lights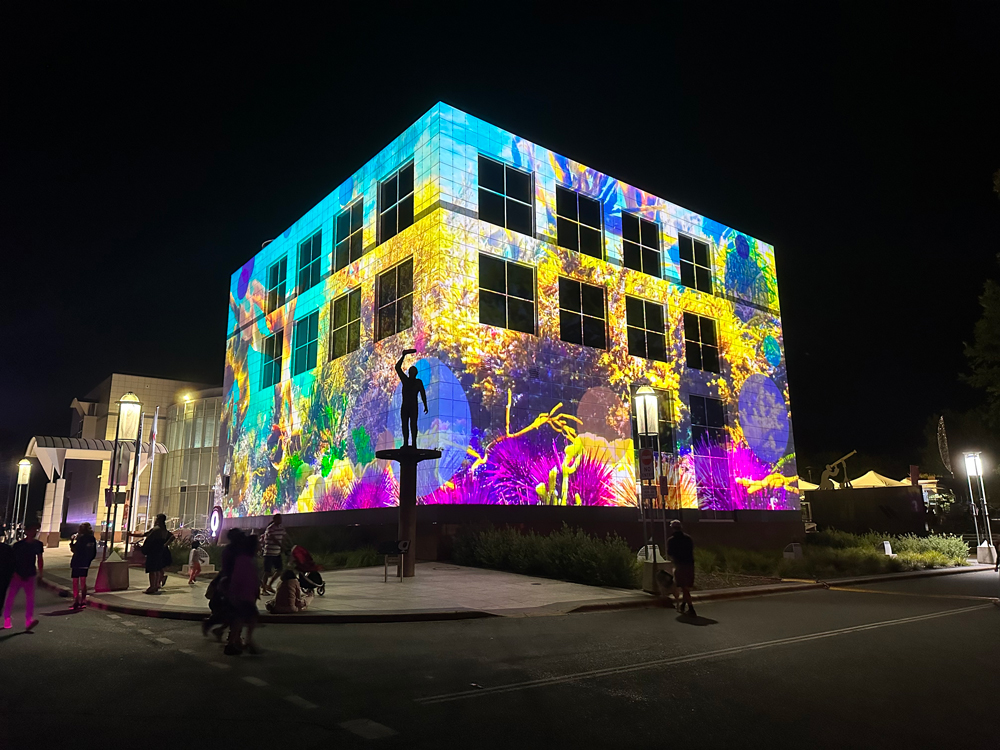 The Enlighten Festival is a festival of lights held annually by the ACT Government since early March, 2011. The event is designed to encourage people to see Canberra in a whole new light. 
 This year, from March 3-19, the old and new Parliament House buildings, the National Gallery of Australia, Questacon, and other landmarks were all brightly lit with wonderful Enlighten illuminations. With live music performances, film screenings, street food booths, and tours, this year's event attracted over 390,000 visitors – the largest number yet!
New attractions and unique foods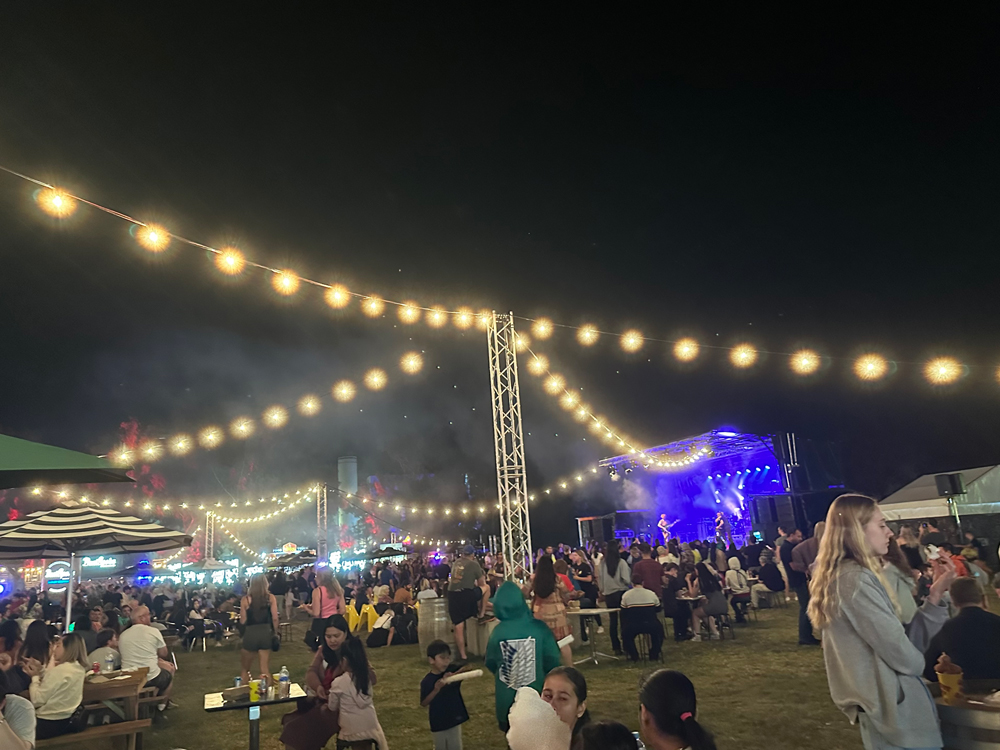 I took a free shuttle bus from Canberra City to reach King Edward Terrace, the heart of the Enlighten Festival. Although it wasn't yet dark at the time I arrived around 6pm, many had already gathered in the festival. The main attraction at this hour seemed to be the BentSpoke Beer Garden, where live music was performed on stage and people could sit and enjoy beer and snacks from the afternoon until late. 
 Since it was a weekend, many families with children gathered and it was a very lively event. A particularly popular attraction was a unique game called 'Battle Toyale.' It was a game where several people compete against each other on a huge screen using the provided consoles. The winner gets a stuffed toy at the end. I'd never seen such a game like that before at any other events, so I was very intrigued! 
 Nearby, I came across Street Food Live, a unique food destination selling fried ice cream, watermelon soft serve, and giant stroopwafels just to name a few. I purchased a 'glow-in-the-dark bubble tea,' which was served in a reusable bottle in the shape of a light bulb that could actually light up – the perfect drink to match the Enlighten Festival atmosphere!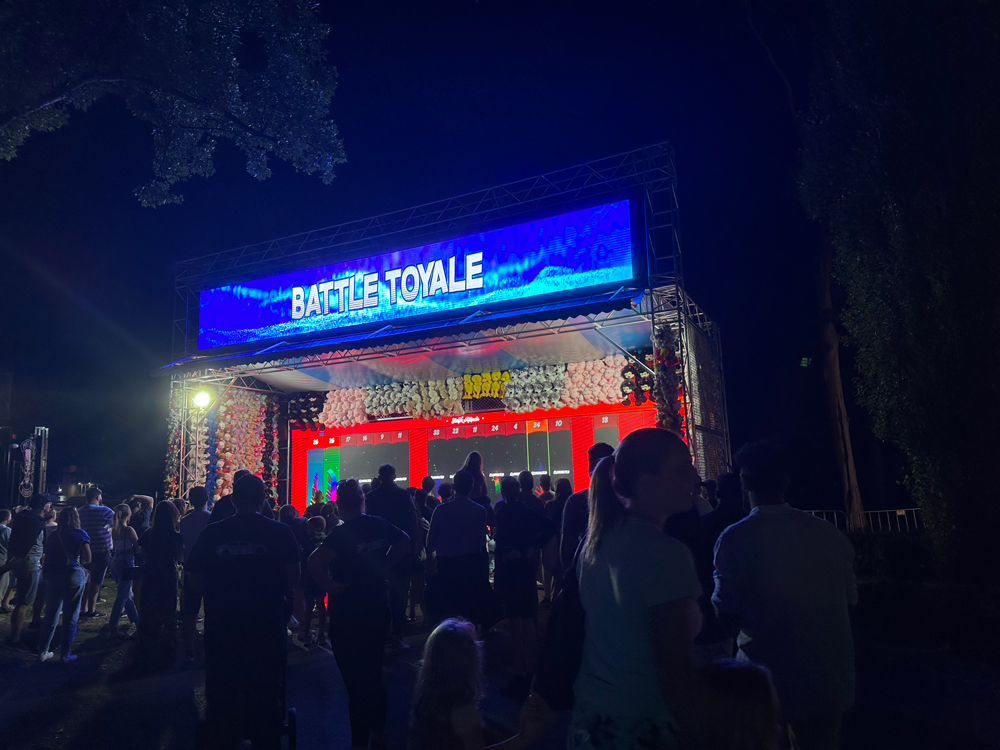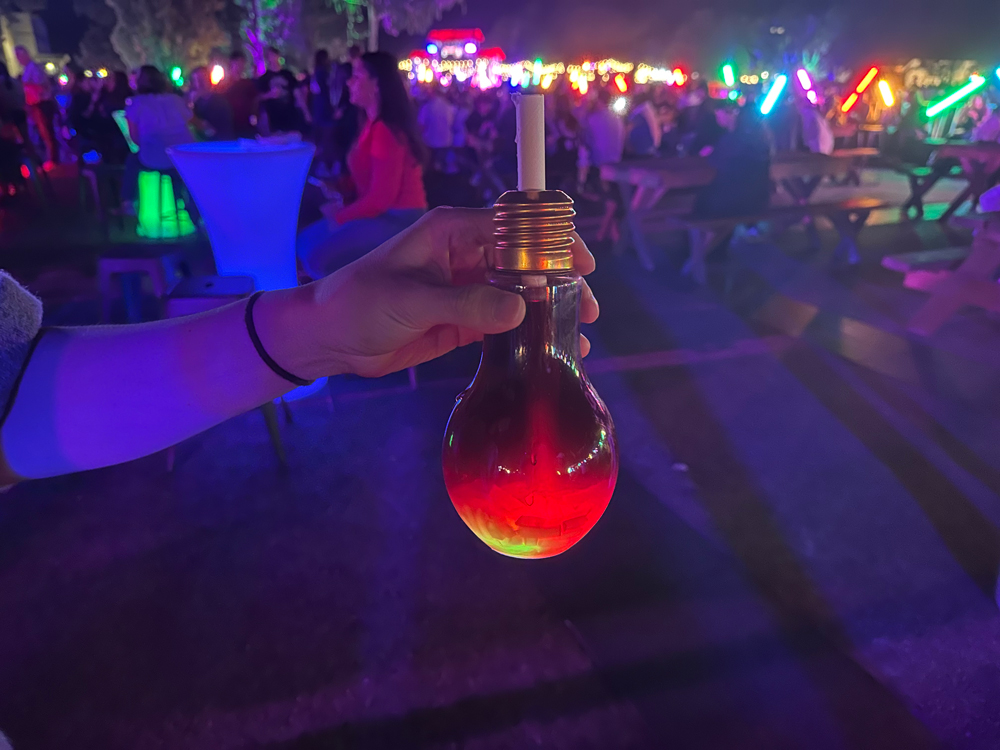 Catch the illuminations of Canberra's main attractions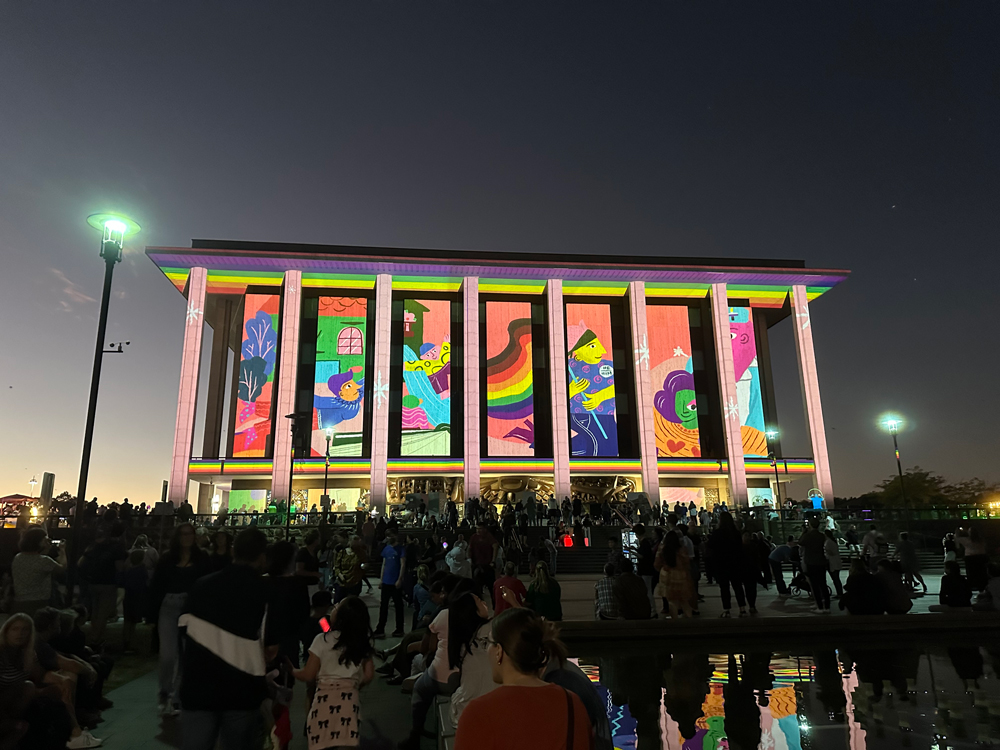 The festival is a wonderful celebration of light, with the old and new Parliament House buildings, the National Gallery of Australia, Questacon, and other landmarks all lit up at once to remind us of the charms of Australia's capital city and to enjoy live music, attractions, unique food, and more! I look forward to seeing what new discoveries can be made next year.