Surrounded by wide expanses of sea, the locals of Kagoshima prefecture in south Japan have year-round access to great seafood, and they've made their go-to dish look so good it should be considered art.
Kagoshima prefecture is blessed with ample fishing grounds in the surrounding Kagoshima Bay, East China Sea and Pacific Ocean, and the locals have taken full advantage of that. The Silver-stripe Round Herring, dubbed 'kibinago', is part of the herring family characterised by its striking silver body and small size. It is also the star of Kagoshima's Instagram-worthy dish, kibinago sashimi.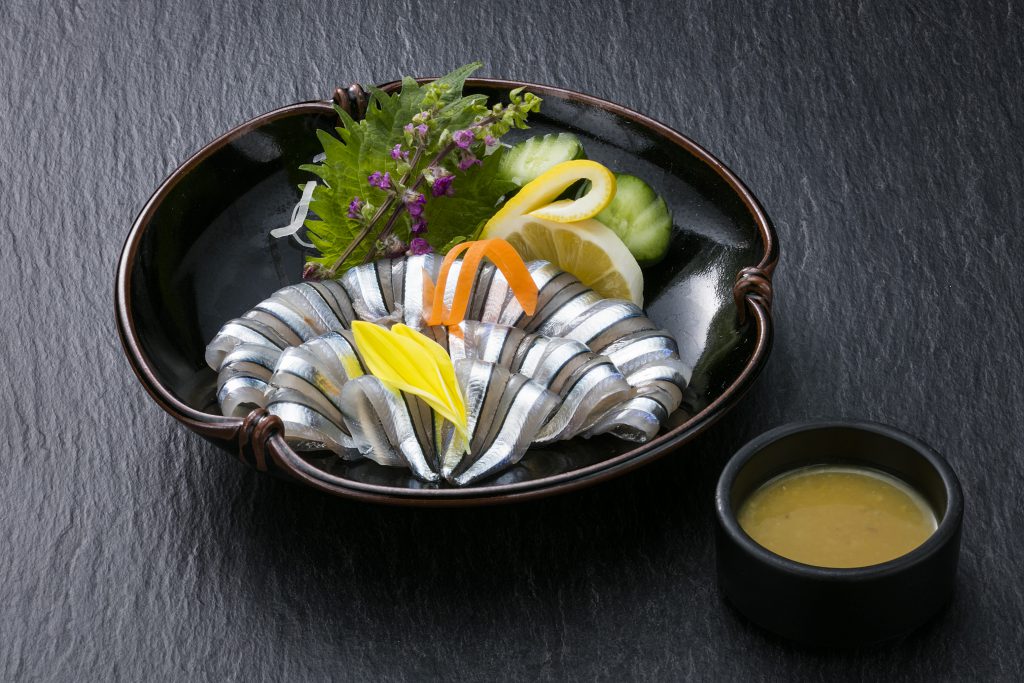 Despite being visually stunning, kibinago sashimi is actually considered an everyday dish due to its availability and easy preparation. Contrary to the high expectations that come with dishes of this aesthetic, a comprehensive set of knives and utensils are not needed. When gently folding and peeling the tail away from the body, the bones are removed allowing the flesh of the kibinago to naturally unfurl.
The delicate plating of kibinago sashimi is often likened to that of a chrysanthemum and can be served with a variety of dressings such as vinegared miso, soy sauce, or shiso spices.
Kibinago sashimi is deeply connected to the identity of Kagoshima prefecture and is usually only enjoyed by locals due to its secluded location. If you're looking for exclusivity and beauty from your next trip to Japan, then make sure Kagoshima Prefecture is on your list.
— Article From BACK LANE