2023 National Multicultural Festival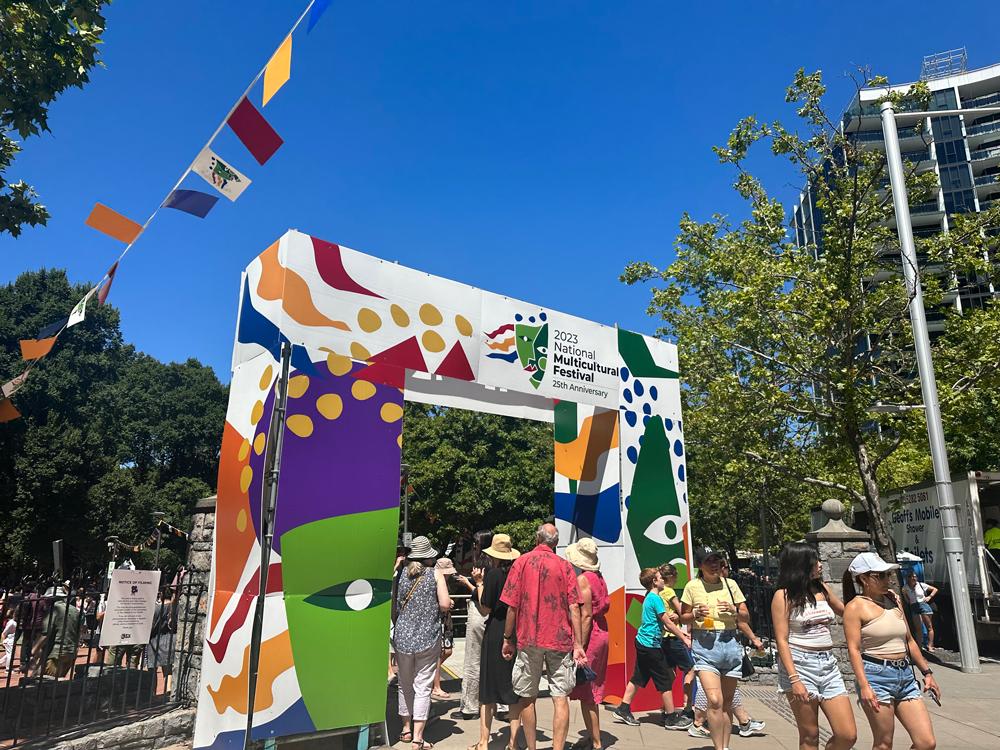 Hello! My name is Joy and I am an Intern at Nichigo Press. I will be introducing various events occurring in Canberra, the capital city of Australia. Through my column 'A Tour of Canberra's Events,' I hope to share the many attractions of this city. The first event I would like to introduce is the 2023 National Multicultural Festival.
What is the National Multicultural Festival?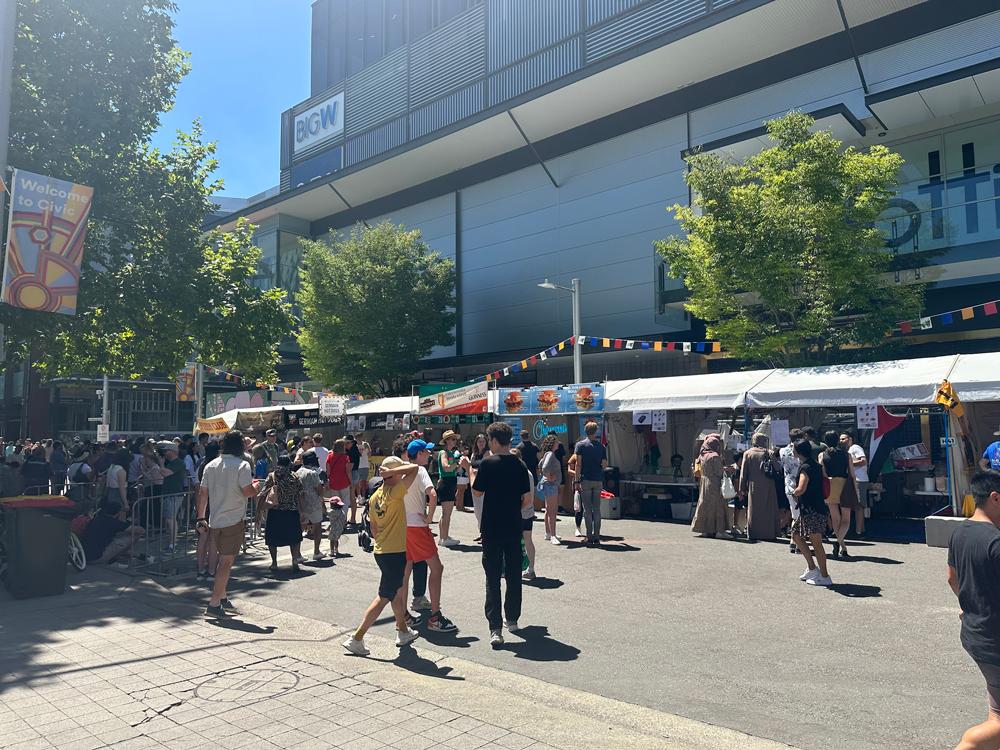 For three consecutive days (17Feb – 19 Feb), the 2023 National Multicultural Festival took place in Canberra's CBD and Glebe Park. Marking its 25th anniversary this year, the festival is a special and lively celebration of Canberra's multicultural community. People from 170 countries and regions participated, with food and beverages from more than 250 countries. There was a total of eight stages, with performances showcasing as many as 30 different cultures.
Originally, this festival was only a one-day event held as a celebration of Australia Day (26 Jan) from 1981. However, it changed to its current name and format in 1996 and has since become a premier annual event in Canberra's festival calendar. This year, the festival returned for the first time in three years due to Covid-19. The 25th anniversary of the festival featured the addition of Afghanistan and Tibet, and the expansion of the festival into Glebe Park. There was a great turnout with around 350,000 visitors, well exceeding the previous number of 250,000 visitors.
Become immersed in cultural diversity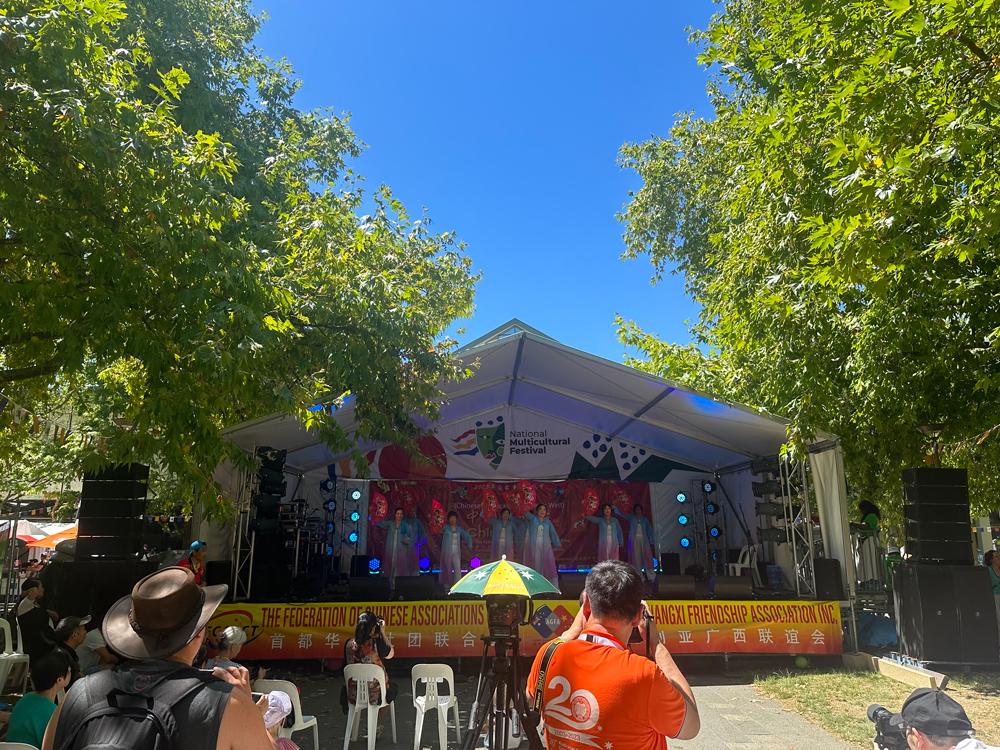 I also attended the festival and enjoyed soaking up the atmosphere of the crowds, the colourful national flags, the information booths introducing various cultures, the smell of delicious food, and the lively stage performances and music. On the various stages, I was able to learn new recipes through the cooking classes and watch traditional dance performances, before filling up on the mouthwatering cuisine at the food booths – French crepes, Japanese karaage and takoyaki, Bhutanese dumplings, Irish beer, and German hot dogs just to name a few!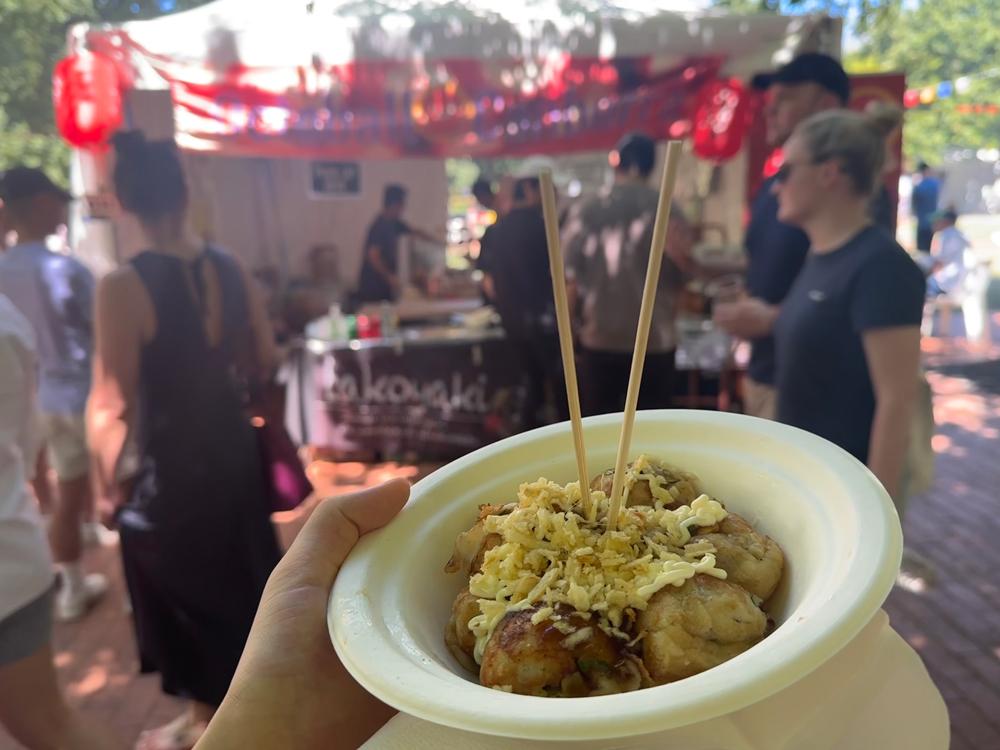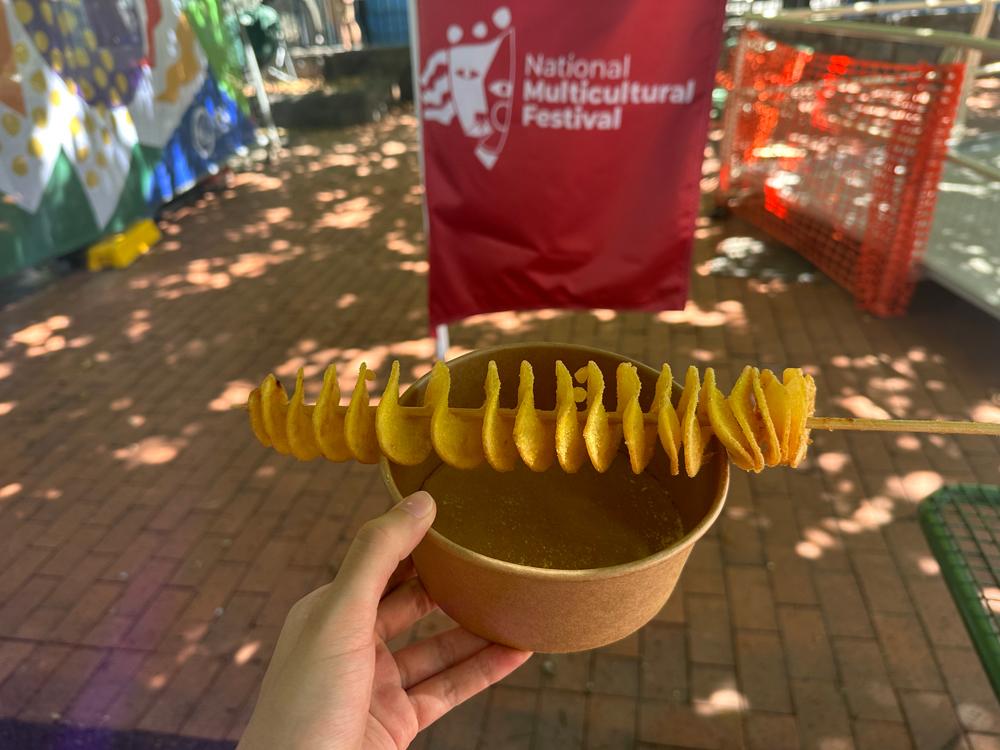 On the day I attended, the temperature soared to over 30 degrees, so was a hot and humid day. But I was able to find plenty of shade under the trees in Glebe Park, so was grateful that the space was expanded to the park this year. I couldn't resist indulging in some takoyaki from Octo Ball, and Korean "Chips on a stick" there – they definitely put me in a festival mood!
Experience the beauty of Canberra's cultural diversity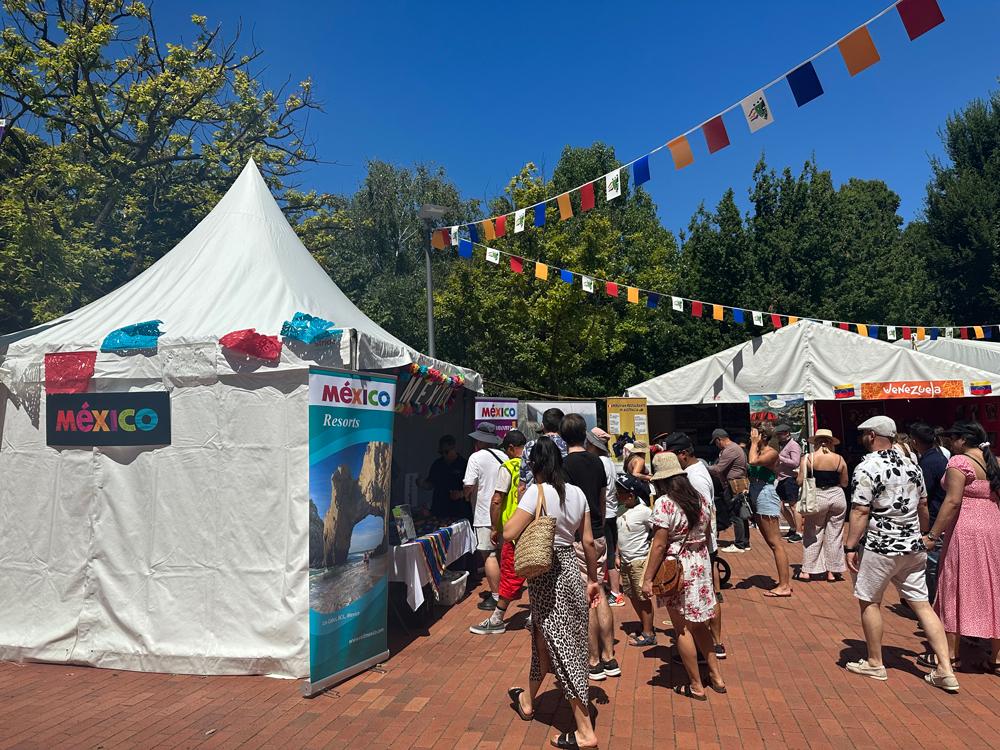 What struck me about the festival was the beauty of Canberra's multiculturalism and the open-mindedness of its people, who are willing to embrace all cultures. Seeing so many children and adults from a range of cultural backgrounds gathered together and enjoying each other's company reminded me of one of the things I love most about Canberra, and Australia as a whole – and that is our shared cultural diversity. I hope this wonderful event will continue for many years to come.