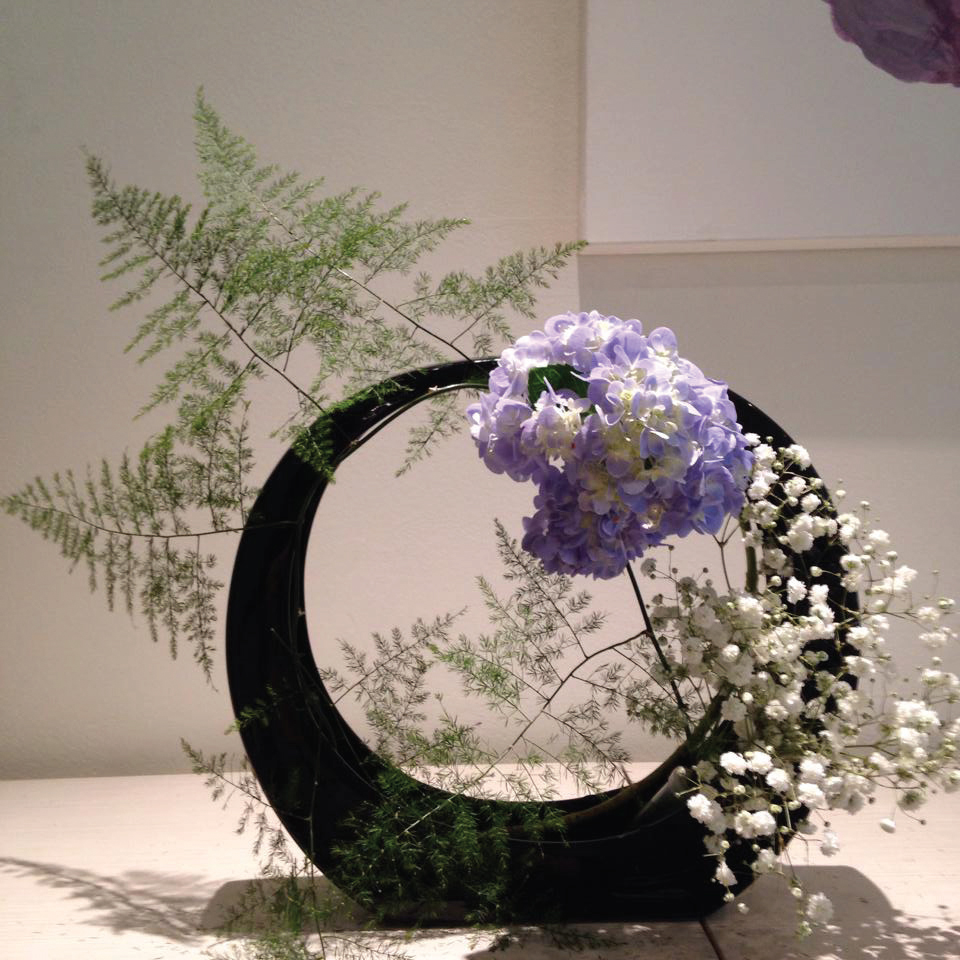 Have you ever decorated fresh flowers at home?
 Some people may have given up decorating with flowers as they find it difficult to treat fresh flowers and to prevent them from withering and dying. Others may change their minds and decide not to buy flowers, after stopping in front of a flower shop and looking through the window wondering how expensive they may be, as they have no price tag.

 I sometimes find the bouquets of flowers sold in supermarkets too small, or shriveled, or dying, which discourages us from buying them. In Sydney, as the summer approaches, we have lots of colorful flowers blooming all over. There is a variety of flowers in the flower markets as well.
 A flower at the entrance of a house or on the dining table makes us feel comfortable or relaxed. Haven't you ever felt that way? Flowers make us relaxed and fill our hearts with tenderness.
 How is it possible to live with flowers around us on a daily basis? Buying young plants or growing them from seeds and raising them in your garden or balcony may not be easy. However, buying cut flowers and putting them in a vase is much easier.
 Flowers are sold in bunches or individually. Let's go into a store and ask which flowers have freshly arrived. Not every shop purchases flowers from markets every day.
 "Flemington Market", a flower market in Sydney, has big sales on Mondays, Wednesdays, and Fridays. On Tuesdays and Thursdays, they have smaller scale sales. Many items left unsold are put for sale on Saturdays, and they close on Sundays. If you go to a major flower shop on the day of their big sales, you will find a wide variety of fresh flowers.
 Keep the cut flowers you bought away from the cold drafts from the air conditioner and change the water every day. Also, cutting the flowers with the tip of their stem inside a container with water will make them absorb water and last longer. You will be able to enjoy your precious flowers for a long time just following some easy, little tips! So why don't you buy a flower that catches your eyes and let it enrich your life.
Author