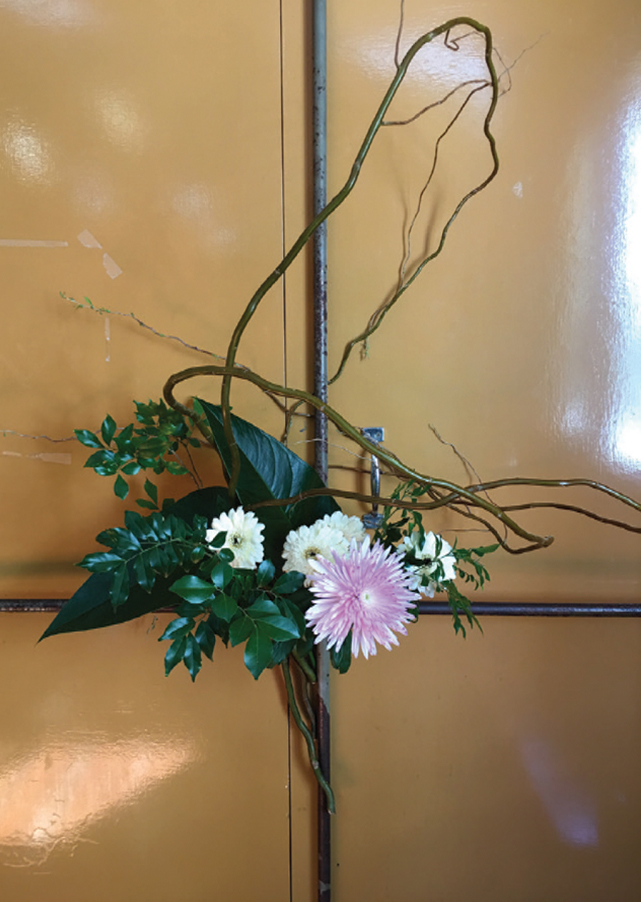 In Sydney, located in the Southern Hemisphere, the trees along the streets are starting to change color, and we can feel the coming of autumn in the air. A biennial art festival is currently being held here. Looking at displays of international art, I started thinking about how I could approach this wonderful world. A clue turned out to be very near. Modern Ikebana is a familiar art that you can make with familiar materials, wherever you may be.

 There used to be a fixed place, called Tokonoma, an alcove in a traditional Japanese room, for Ikebana to be displayed. However, as living spaces diversify, Ikebana is now enjoying much more freedom. I looked around and found many spaces for Ikebana around myself. It can be at a corner of the kitchen sink, to treat yourself as you work, at the handrails in the washroom or bathroom (in this case, let flowers drink water from floral picks, which are tiny plastic containers), or at a space on the bookshelf or a cabinet. You might, also, surprise the guests with your lively and creative sense of imagination by arranging flowers in an unused drawer or inside a trunk case. The important thing is to think about how you want the flowers to interact with the place and how you want the place to look with flowers.

 The picture blow shows a piano as if it were playing a cheerful tune without anyone touching its keys. You may find it difficult to tell what the main element is when you use too many different flowers, so I simply arrange green leaves and white flowers interacting with the space. The picture on the right shows an arrangement on a church door. Adding flowers to the door, which is hardly ever used and normally conveys a gloomy impression, has the effect of making the space look bright. Put your playful mind to work and decorate an unexpected place. You will be able to easily enjoy art at your own home. I am sure that seeing people enjoy your arrangements will make you even happier. Surrounding ourselves with flower arrangements, with a sense ofplayfulness, will make us have a new and fresh start every day. I thank the flowers for enriching our minds.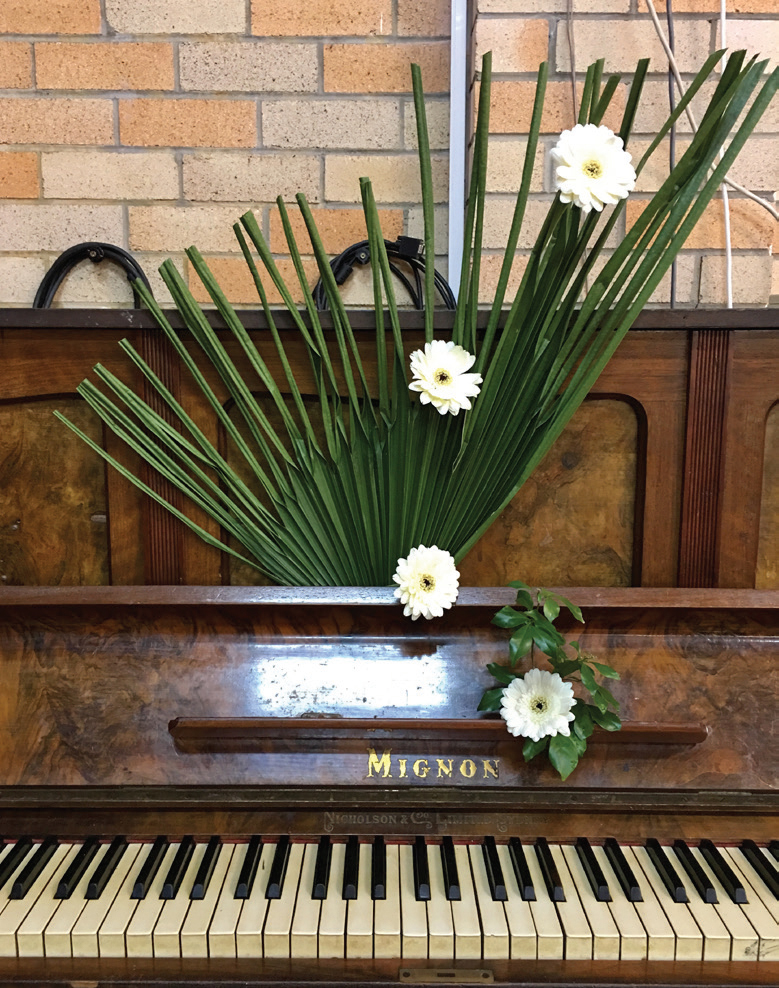 Author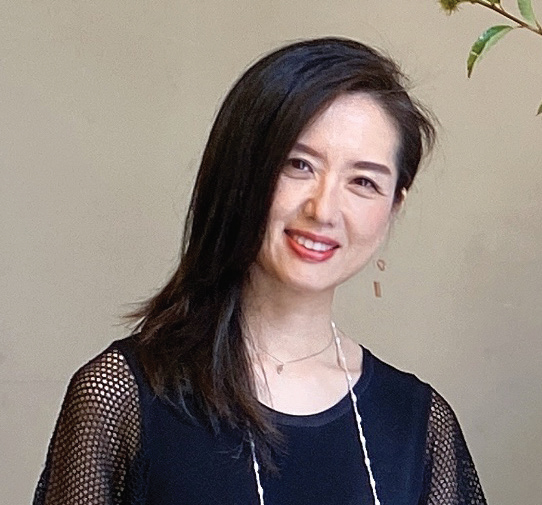 Tada Reishu

Web: https://www.7elements.me/
Facebook: fb.com/yoshimireishu
Instagram: @yoshimi_ikebana