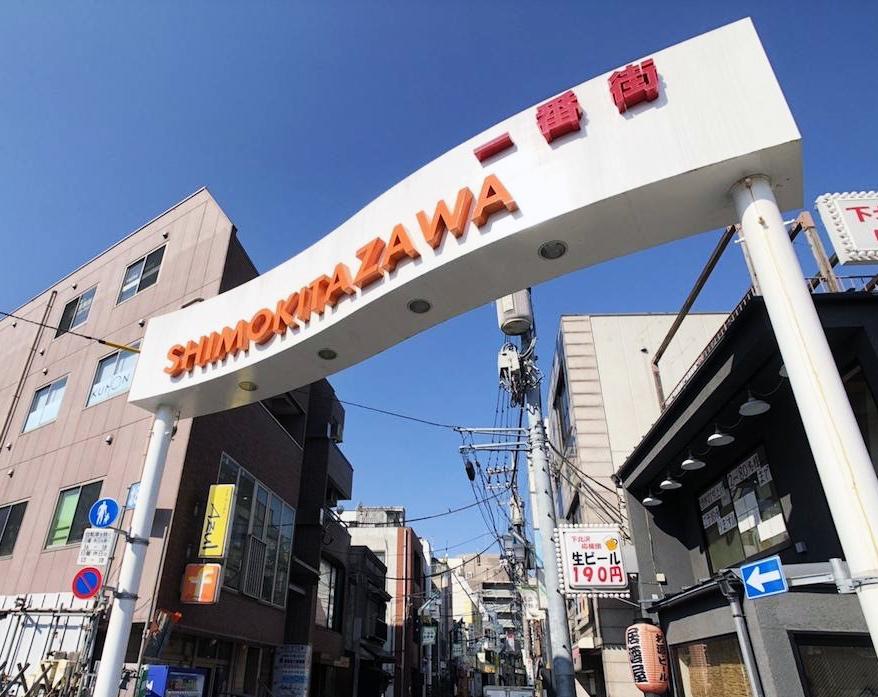 Located in Setagaya Ward, Shimokitazawa is a suburb in Tokyo widely considered the hippest part of the city by locals. It's a bohemian neighbourhood best known for its coffee shops and vintage thrift stores. It tends to attract an artsy crowd and is a great place for anyone shopping on a budget. As such, Shimokitazawa is one of the most interesting neighbourhoods to visit in Tokyo and a great place to get lost wandering through the alleys and many interesting shops and cafes spread throughout the area. If you're on a budget, it's easy to have a lot of great experiences in the area without spending more than ¥1,000.
There are many fantastic shopping, eating and drinking options in Shimokitazawa and it's also a great spot for people watching as it attracts a really interesting crowd. Here are our recommendations for exploring Shimokitazawa on a budget.
Coffee Time!
If you love coffee and aren't a big fan of the mainstream coffee chains in Japan, Shimokitazawa is a haven of genuinely good coffee stalls and shops. While drip coffee is still the predominant coffee style in Japan, espresso is gradually becoming more and more common and if you appreciate an authentic cup of coffee, Shimokitazawa is your dream neighbourhood. Small cafes and sometimes even coffee stands are lined up throughout the area, making Shimokitazawa a paradise for people craving a caffeine fix. Of course, tea is also available in most shops with plenty of regular and herbal varieties on the menu.
One recommended place is a little shop called Bookends Coffee Service, which offers hot coffee from as little as ¥180, and has a very relaxed, low-key atmosphere with vintage records always playing in the background. It's certainly worth a visit if you're after great coffee at an affordable price.
Bear Pond Espresso is another recommendation. One of the most well-known coffee shops in Shimokitazawa, this small café is well worth visiting. Decorated in a simple, minimalist style, the unique espresso here has had rave reviews from customers who have described it as "sexy" and "philosophical". If you're looking to visit here, it's probably a good idea to look up the location online beforehand as it can be a little difficult to find but if you take your friends here, they're sure to be impressed with your knowledge of the area.
Aside from these, there are plenty of other cafes to discover. Even if you're not a coffee fan, checking out these local coffee shops is still well worth the time just for the people-watching factor alone. Spend half an hour at any of these places and you'll be sure to witness some of Tokyo's most interesting residents including students, musicians, artists, and other tourists.
The Vintage Scene
When it comes to shopping, Shimokitazawa is one of the best places in Tokyo for budget deals and vintage purchases including clothes and vinyl records. Once you're all full of caffeine, it's time to shop!
If you're looking for vintage clothes, Stick Out is a great place to start. Located just ten minutes from Shimokitazawa station, this is a second-hand clothing store where everything is priced at ¥700. The store has a wide range of well-kept vintage clothing options for a great price, sometimes you can even find something for as little as ¥100!
Another well-known but occasionally overlooked vintage clothing store is Ragla Magla. Here, everything costs ¥990. The store's stock can be a bit hit or miss but if you're lucky you can sometimes find designer items for very low prices.
Vinyl Heaven
If you're not interested in fashion but are into music, you can definitely find something great in one of Shimokitazawa's many music shops. It's especially perfect if you're looking for vinyl records. Your first stop should be Disc Union Shimokitazawa near Setagaya City Hall. This branch boasts a large collection of used records and CDs, all for reasonable prices. Most of the records cost around ¥400 to ¥800, and since the shop is so big, your chances of finding something you like is pretty high. They also have a collector's section with a good selection of original pressings and records.
Another great option for music is a shop called Flash Disc Ranch, which is even bigger than Disc Union and sells used records for as low as ¥300. The shop is possibly the most well-known record shop in the neighbourhood and has a great selection of music including classical, jazz, rock and hip-hop. It also sells vintage posters and of course, all the vinyl you could imagine.
Wining and Dining
Once you've finished shopping, why not finish your day with a nice meal. There are plenty of restaurants to choose from in the area. If you're after Japanese food, Torisoba Salt is a great place to go. Its specialty is chicken broth ramen made with soba noodles, reasonably priced and just the thing to fill you up for your ride home. They also make some delicious gyoza.
For something more Western-style, La Befana Shimokitazawa is one of several Italian restaurants located in the area. A popular and well-reviewed venue, La Befana serves authentic wood fire cooked pizza and a good selection of pasta.
Shimokitazawa is a fascinating neighbourhood that has so much to offer regardless of whether you're into fashion, record collecting or retro Japanese pop culture. It's a fun and quirky area that's great to explore and experience even if you don't fit in with its particular hipster scene. At the very least, Shimokitazawa will give you a glimpse into a particularly trendy side of Japanese culture that isn't seen in many other areas in Tokyo, all at a reasonable price. No matter where you are in Tokyo, it's well worth taking a trip to Shimokitazawa to experience the charms of this unusual suburb for yourself.
— Article From BACK LANE