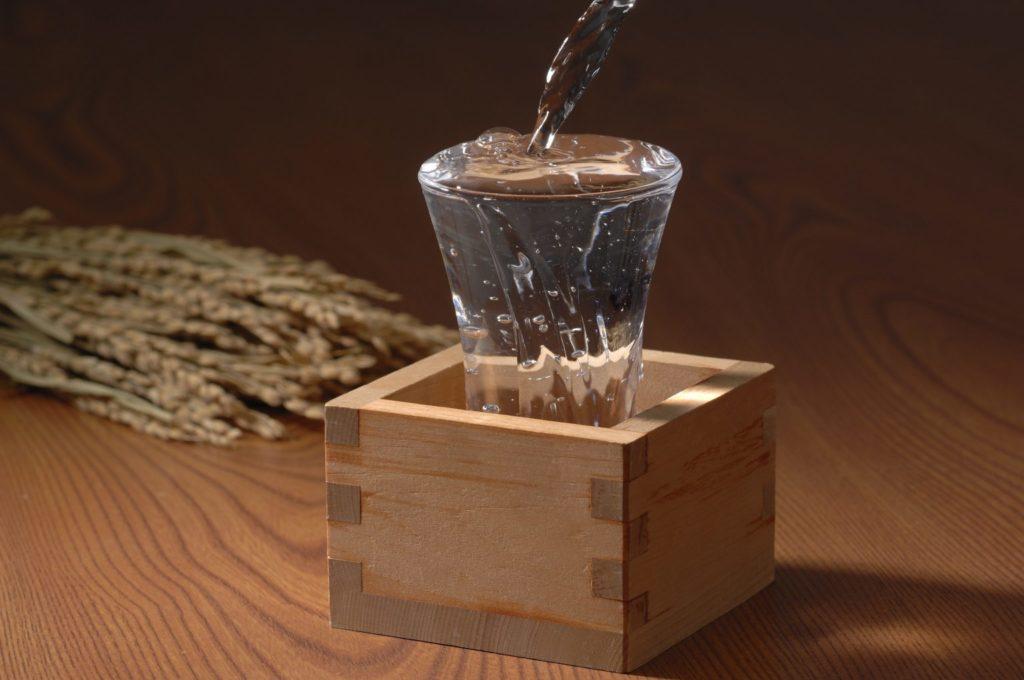 Sake in Japan may not be enjoyed every day but it is still an important part of the Japanese drinking culture. Many people know of sake worldwide, but is it popular in Australia, and where is it sold? Have you ever wondered about the difference between popular alcohol in Japan and Australia?
Sake, sometimes referred to in English as Rice Wine, is a Japanese alcoholic drink. It's made from fermented rice in a brewing process that is actually more like beer production than wine, as it converts starch to sugar during the fermentation. In Japanese, "sake" refers to any alcoholic drink, and the rice wine we call "sake" is called "nihonshu" (日本酒) in Japanese. This nihonshu is available all throughout Japan and is popular overseas too. In fact, sake is now produced outside Japan, including in Australia.
Japanese Sake Available in Australia
Although sake is available in Australia, the majority of the population do not drink it on a regular basis. You will find some people will enjoy a cup of sake when visiting Japanese restaurants such as Sushi Train, along with their sushi in order to get the full Japanese experience. Of course, there are some sake connoisseurs, collectors, sake lovers in Australia who thrive to search for great deals, or exquisite sake bottles.
Are you wondering where you can find a bottle of sake? Dan Murphy's is Australia's main liquor store, with an online shop. You can buy Japanese sake there! There are also several sake import websites (Sake Shop, Sake Boutique, Sake Ichiban to name a few) for sake and other Japanese alcohol like beer or fruit liquors.
If you are looking to try some sake, one of the cheapest and most accessible you can find is Australian sake, Sake One Junmai. Available on Dan Murphy's this Australian produced sake is brewed with traditional Japanese ingredients using Japanese processes and is made with Blue Mountains water. It is $11.99 per bottle.
The Cheapest Japanese Sake Available in Australia
Are you looking for a more authentic Japanese sake, in a similar price range? Sake Shop has a wide variety of sake available to buy online, and you can even buy a sake cup at around 8 dollars. If you are looking for a bottle of sake though, the Nagaragawa Junmai Ginjo 300ml bottle is one of the cheapest Japanese sake available in Australia at $19.95. It's even a previous Silver Medal International Wine Challenge winner. This sake is a great introduction as it's easy to drink, you're sure to end up wanting more! With a taste of pear, lemon, nectar, under-ripe melon, honeysuckle with an orange twist, how can you go wrong at this price?
At Dan Murphy's the cheapest bottle you'll find is a $26.20 bottle of Gekkeikan Sake, 720ml from Kyoto.
The Most Expensive Japanese Sake Available in Australia
There are some very pricey bottles of sake listed on Australian online sake import websites. Some of the more expensive bottles don't even list the price and instead ask for only the serious buyers to contact the store directly! The most expensive bottle of Sake that I've seen currently available online is that of the Mutsu Hassen Ghin Eboshi Junmai Daiginjo Gold Label 720 ml. This sake brewed in Hachinohe Sake Brewery, Aomori comes at $238.00 per bottle. Made from Aomori pure spring water, it holds a scent of melon, white nectarine and fennel and is the perfect accompaniment to Sashimi.
Another choice could be the Senbazuru Aged Daiginjo 900ml, priced at $228.00. What makes this limited edition sake special is the pristine condition it has been kept in while it was aged for 5 years in the bottle at zero degrees, which keeps it delightfully fresh!
Japanese Sake Available in Japan
As you would expect, sake is more readily available in Japan. In fact, you can buy sake online, in every supermarket, convenience store and even in some special sake vending machines.
The Cheapest Japanese Sake Available in Japan
The cheapest sake available in Japan would no doubt be the One Cup, a 180ml cup of sake available in convenience stores and supermarkets for around 300 JPY ($3). It's been going for over 50 years and was the pioneer of cup sake, bringing a more versatile sake, easy to drink in parks, at parties and even on the shinkansen (yes, it's okay to drink sake on the bullet train)!
The Most Expensive Japanese Sake Available in Japan
One of the most expensive sake bottles available in Japan is the Hokusetsu Daiginjo YK35 Shizukuzake Titanium Gold, 720ml. Even the name is impressive. And it should be because this bottle will cost you a shocking 216,000 JPY (just over $2,500)!! It's handcrafted from 35% polished Yamada Nishiki rice, known as the best rice for sake and fermented traditional with a steamer. Rather than pressing the unrefined sake with a machine, the sake is collected using an old dripping process. The unbreakable, temperature-withstanding titanium container holds and preserves the sake perfectly as it blocks light, is not affected by ultraviolet rays, and has no elution of iron, manganese, alkali, or other substances that can adversely affect sake quality.
All About the Grapes
Popular Australian Wines in Japan
Chilean wine is the top imported wine in Japan due to its cheap, tariff-free price, but there are some great Australian wines available in Japan. Popular phone app Vivino lists up some popular Australian Shiraz wines from Japanese reviewers. Torbreck The Struie 2017 and Torbreck Woodcutter's Shiraz 2019 are the two most popular with an average rating of 4.3 for the 2017 and 4.1 for the 2019.
Expensive Liquors
Expensive Liquors in Japan
Known as the Holy Grail of Japanese whiskey, Karuizawa 1981 Sakura Cask #158 might just be Japan's most expensive liquor at 2,544,719 JPY ($30,027). Karuizawa distillery has very dedicated fans all over the world. This particular, extremely rare bottle was distilled in 1981 and bottled in 2012. Bottled from a single cask, only 45 bottles were ever released.
Expensive Liquors in Australia
Finding the most expensive liquor in Australia is a much more difficult feat. On research, it would appear that the most expensive liquors in Australia are whisky imports from either Scotland or Japan. In 2020 Dan Murphy's made the news after selling "the most expensive single bottle of spirits" from the retailer. The bottle was a Macallan 72 Years Old in Lalique, priced at $150,000. It is one of only 600 made, and the oldest single malt to be produced by the Scottish distillery.
Another very expensive whisky available in Australia is Suntory's Hibiki 30 Years Arita-Yaki Limited Edition Decanter 750ml, for $24,999.99 per bottle, of which only 100 were made.
Both Australia and Japan Share a Love For Alcohol
Whether it's sake, whisky, beer or wine, both Japan and Australia have a love for alcohol. The alcohol of choice will differ depending on the occasion and of course the preference of the drinker.
— Article From BACK LANE