Vol. 1 Teriyaki Chicken-don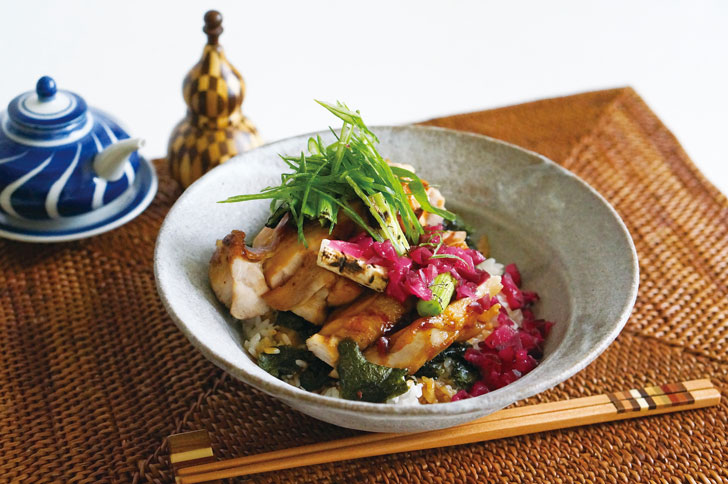 Ingredients (Serves 4)
4 chicken thighs (skin on)
125ml mirin
50ml sake (rice wine for cooking)
1 tsp chicken stock powder
2 stalks of spring onion
80ml tamari soy sauce
2 tsp brown sugar
1 sheet of seaweed
Steamed rice to serve
Cooking Method
Start by cooking the steamed rice.
Drizzle some oil in a frying pan and fry the chicken on medium heat (skin-side down) until browned, seasoning lightly with salt. Skin-on chicken cooks more gently and does not dry out. Once the chicken is 60% cooked with the skin-side down, flip it over and cook the other side 10% through. Slice the spring onion into 3cm pieces and cook it together with the chicken. Finish cooking the chicken in a 190°C oven for 5 minutes until it is golden brown.
Place the cooked chicken on a baking tray with a cooling rack. Use these juices from the baking tray in the sauce to bump up the umami factor. Combine the chicken juices, mirin, sake, and chicken powder in the previously used frying pan. For more flavour, add a few centimetres of the spring onion leaves to the sauce and heat until it has reduced by half. Remove the spring onion once it has wilted.
Add the tamari soy sauce and sugar to the sauce. Cook on low heat until bubbles form across the entire surface. Turn the heat off once the bubbles become small and dense, taking care not to burn the sauce. The sauce is done when it becomes a rich, sticky consistency. This perfectly sweet teriyaki sauce is also the standard base for yakitori (grilled chicken skewers).
Scoop rice into a bowl, sprinkle it with torn-up pieces of seaweed, and place 1.5cm-thick slices of chicken on top of it. Add grilled spring onions, shibazuke pickles, or other flavourful toppings, and garnish with thinly sliced strips of spring onion bulbs.
Chef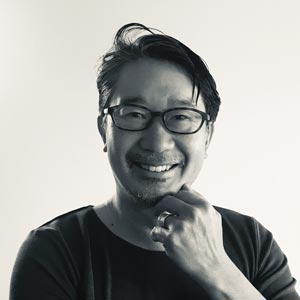 Naofumi Ito
A passionate chef with experience working in restaurants and hotels across Japan, Europe, Australia, and
New Zealand. Highly skilled in creating menus and matching wines with Italian, French and Japanese cuisines.
Web: www.gvcatering.com