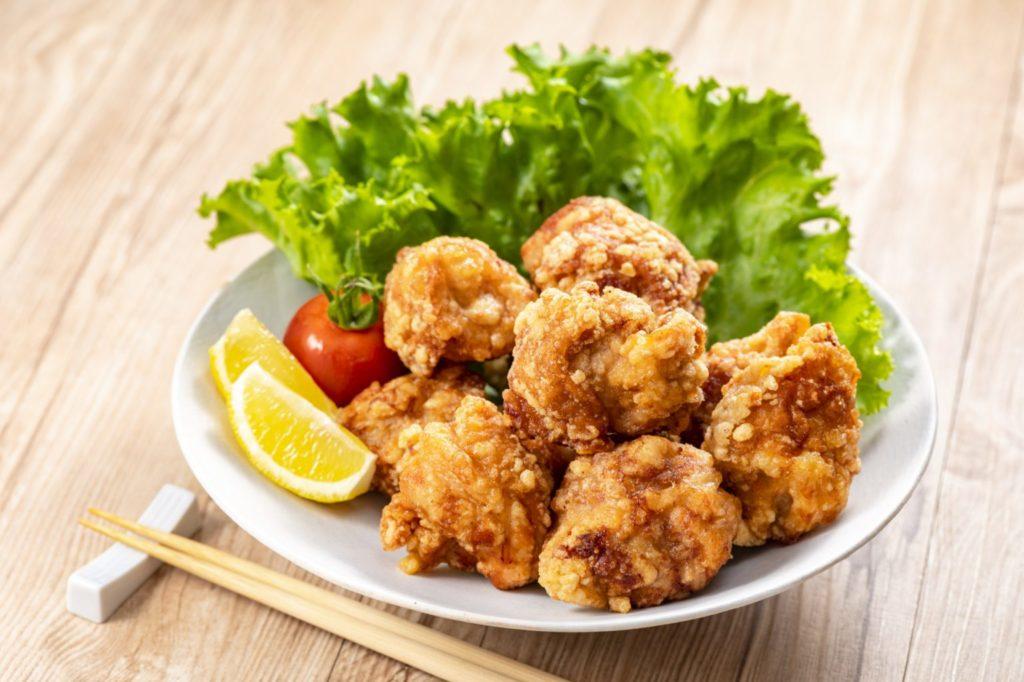 It's time Aussies replaced the K in KFC with Karaage rather than Kentucky. This succulent chicken thigh coated in a light crispy batter has long been a staple in Izakaya's everywhere, now fast becoming a snack staple in Australian kitchens too.
Karaage manages to have a perfect balance of taste and texture, the cooking style doesn't compromise the juiciness of the chicken for the crisp outer shell, but is rather fried in 3 short bursts, so that the chicken is never overcooked.
Like most Japanese food simplicity is the key, Karaage has three main elements and three main steps when it comes to finally cooking it.
CHICKEN
The first element is the chicken used. Karaage can be made with any kind of meat or vegetable, however, it is most commonly done with chicken.
We recommend skin-on boneless chicken thighs, the fat content ensures through the frying process that the chicken doesn't dry out and we find that thigh will always take on more flavour than chicken breast for example.
SEASONING
You can get as creative as you like with the seasoning however the staples are simply soy sauce, sake, and ginger.
Soy sauce for the salt and umami, Sake for a touch of sweetness and ginger helps to flavour and tenderize the chicken.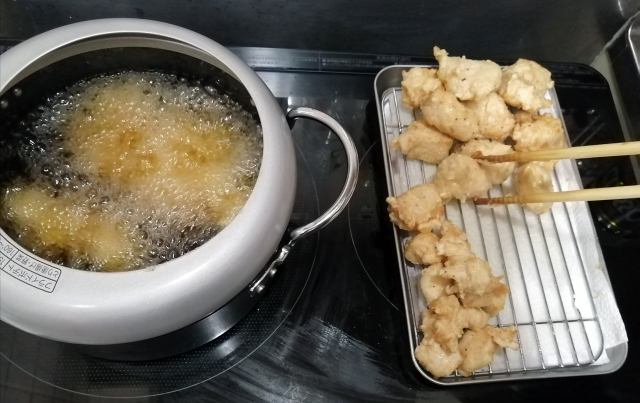 COATING
While you can coat the karaage in any kind of starch or flour, potato starch gives it the lightest and most crisp outer shell.
INGREDIENTS
600g Boneless chicken thigh with the skin on
3 tbsp soy sauce
2tbsp sake
1tbsp grated ginger
¾ cup of potato starch
2L of oil of choice for frying
Optional: Japanese Mayonnaise to serve
METHOD
Cut the Chicken into 5cm pieces
Combine the chicken with the soy sauce, sake and ginger in a bowl and stand for 10 minutes
Place the potato starch in a large bowl and coat the marinated chicken in the starch one piece at a time.
Place the chicken single layer in a tray and allow to stand for 5 minutes before frying
Heat the oil to 180 degrees Celsius in a saucepan
Fry the chicken in batches following this methid

Fry for 1 minute
Remove for 30 seconds
Fry for 30 seconds
Remove for 30 seconds
Final fry for 30 seconds

Rest chicken for 2 minutes after all the frying is completed
Serve with Kewpie mayonnaise and lemon wedge.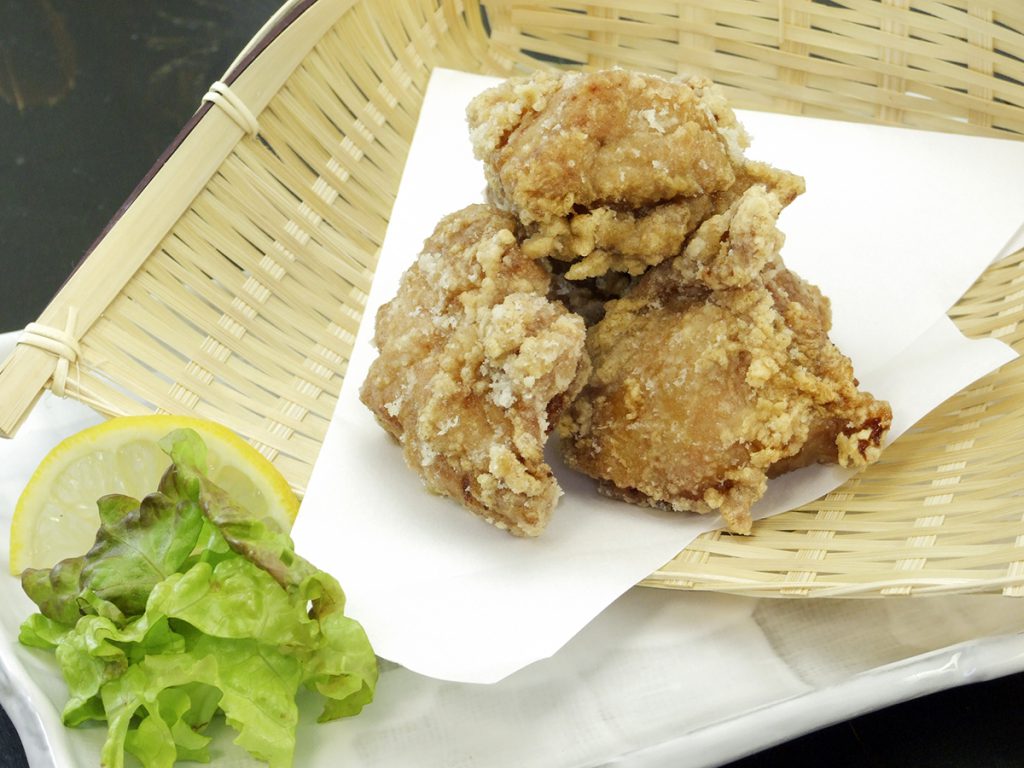 Karaage is best served as a side for dinner or even as a nice addition to any lunchbox enjoyed both hot and cold. This incredible dish will definitely become one of your kitchen staples.
— Article From BACK LANE