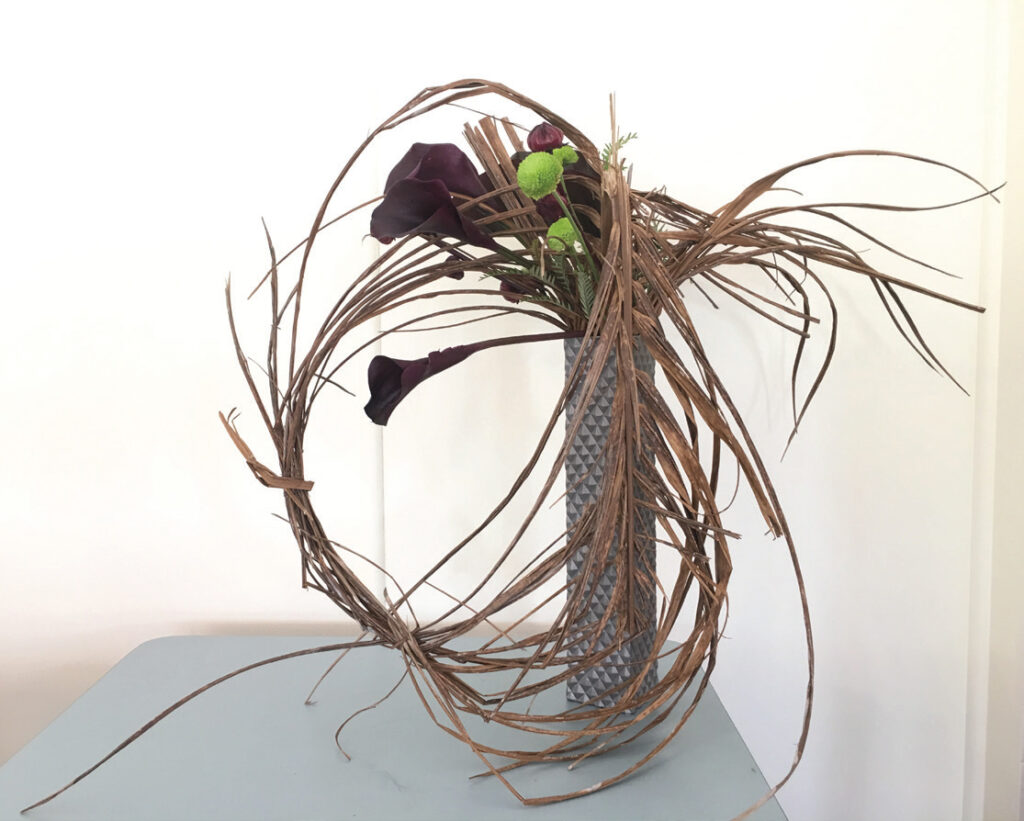 The cold wind blows with a rustle the platanus leaves, which were lush in summer. The sun shines strongly in Sydney and some of you might think that the fallen leaves do not match this place. However, it's time for us to prepare for winter or we'll catch a cold. Thin-stemmed autumn flowers are starting to bloom. Low key autumn-coloured flowers bring tranquility to your heart. Dried materials commonly used in Ikebana lessons include dried flowers or leaves.
 Basically, water is essential for Ikebana, but not for dried materials. Therefore, they can be arranged outside the vase giving an impression of lightness and texture different from the fresh material arrangements.
 You can make arrangements using only dried materials or mix them with fresh materials. Either way, we carefully observe the traits unique to each dried element and try to focus on what it express. Let's make the arrangement with their uniqueness in mind, just being careful with the dried materials as they may change their form if put in the water.
 If you take a walk around, outside the house, dried plants or trees in some areas needs the City Council's permission, however, it's possible to pick up the fallen dry leaves. Leaves of the same size from the same tree change to completely different shapes when dried. Our school's rule handbook, Kadensho says, "Dried materials are beautiful as well.". It is also important to discover the beauty of dried materials by yourself and use them as something different from fresh flowers.
 You might find it difficult to work with these materials because the resulting arrangements tend to be monotonous and abstract compared to fresh materials. To prevent this, take advantage of the contrasts by putting just one fresh flower or something with a different texture, and your arrangement will be a well-balanced, wonderful work. Even in the cold of winter, make an arrangement using one ordinary dried leaf with fresh flowers. You can find beauty in daily life. Let's express what you have in mind dynamically even in a small space. This is the start of having fun with Ikebana.

Author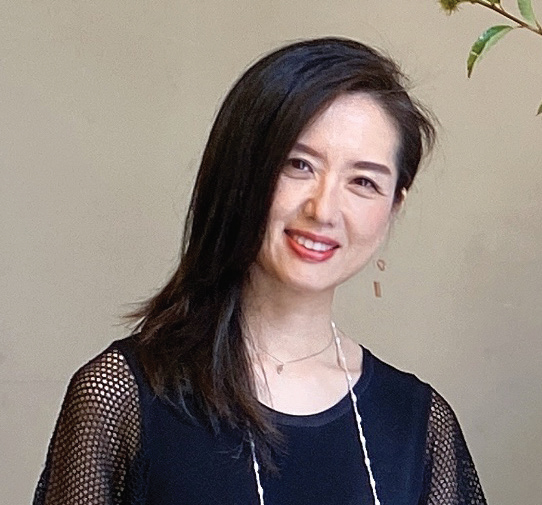 Tada Reishu

Web: https://www.7elements.me/
Facebook: fb.com/yoshimireishu
Instagram: @yoshimi_ikebana