Finding good quality Japanese food in Australia without paying mega bucks can be a challenge. The popularity of certain easy-to-make Japanese foods such as sushi rolls, donburi (rice bowls) and teishoku (set menu boxes) with those on the go has meant the Japanese food most people are familiar with is often slightly soggy, slightly stodgy, and short on vegetables. It lacks the crisp, clear flavours of good Japanese homestyle cooking.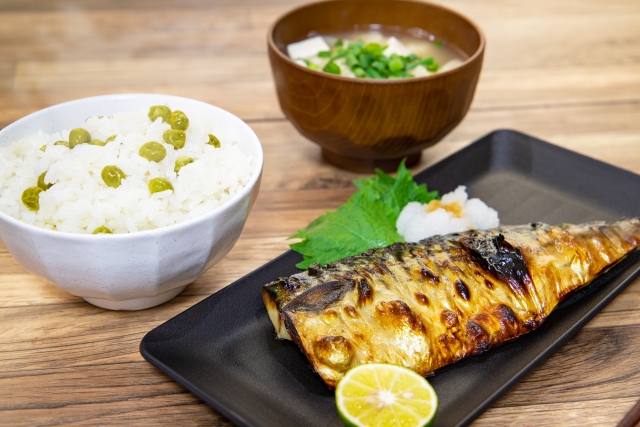 There is no shortage of excellent high-end Japanese or Japanese fusion restaurants throughout Australia. But where do you go to get an authentic, healthy, satisfying Japanese meal if you are not feeling fancy?
In Perth, Western Australia, one of the best Japanese restaurants – to those in the know – is Jun. It's not a secret, exactly, but most people discover it because a friend takes them there. With its alleyway entrance and green-carpeted stairway that disappears below street level, finding Jun is generally left to those who already know where it is.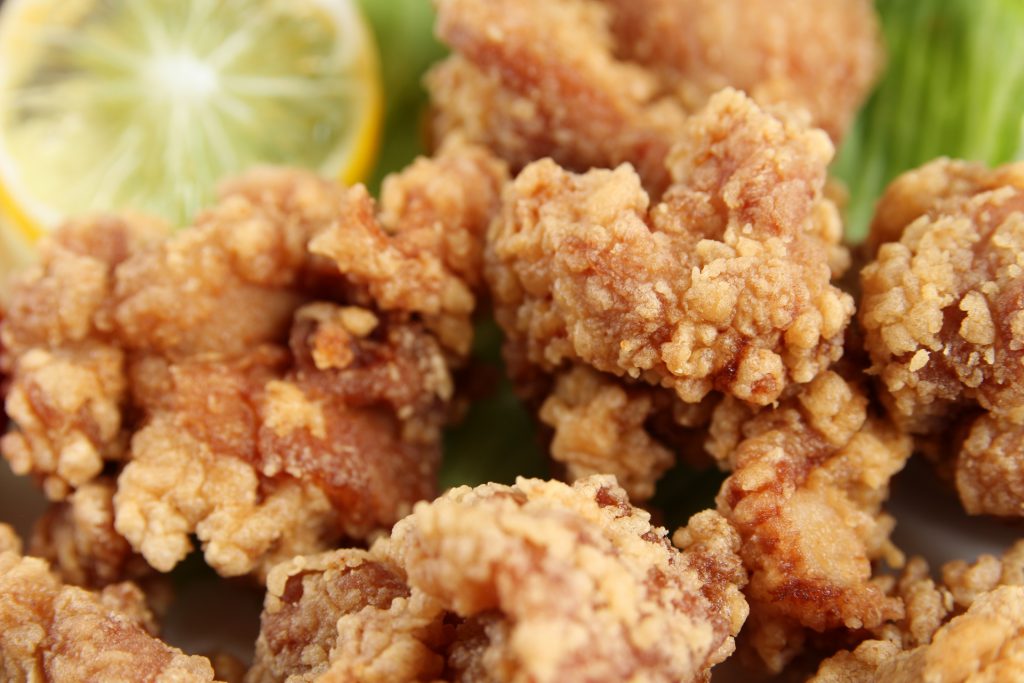 For many years now Jun has been satisfying hungry Perth city workers at lunchtime and their friends and family at dinner with a menu that is comforting to Japanese expats, welcoming to travellers, and a wonderful surprise to guests used to supermarket sushi and meat-and-rice donburi bowls.
The menu at Jun, especially the lunchtime one, focuses on teishoku. Being a lunch menu, it is designed to be ordered and served fast: teriyaki chicken, crumbed and fried chicken (chicken katsu) and Jun's popular karaage (marinated and deep-fried chicken) are year-round favourites on the standard lunch menu, while seasonal fish tends to make up the special (variable) lunchtime menu. Your choice of protein will be served with miso soup, salad, pickles, and fluffy steamed white rice.
This reflects the traditional Japanese way of serving a home style meal: a well-balanced meal will consist of a soup, a protein, two vegetable dishes, and a small portion of pickles. There is a long history and complex philosophy which guides traditional Japanese cooking, which evolved over time to provide balanced nutrition and satisfaction to the eyes and stomach regardless of the season.
This was essential, as Japan was an isolated island with limited native resources for thousands of years. The result is a traditional cuisine renowned for its deceptive simplicity and appreciation for the seasons. Although today Japan has adopted international ingredients with enthusiasm – breadcrumbs and mayonnaise perhaps being the most famous – a good home style meal will still comprise fresh, seasonal ingredients with complementary rather than identical flavours, each served in its own small dish.
Teishoku at a restaurant like Jun, where Japanese people go for lunch, is usually an excellent introduction to Japanese style meals, especially if you are someone wary of foods you are not familiar with. This style of meal is not usually expensive (AUD$12 -$18 depending on protein choice), as it is designed to be a quick but satisfying meal. As these restaurants are based in Australia, the products available to them is undeniably Western or from the more southern, tropical parts of Asia.
The wary diner is unlikely to be confronted by anything they don't recognise – well, except perhaps the pickles! Japanese pickles look quite different from the jam-like pickles common to countries settled by the English, as the vegetables are pickled whole and served thinly sliced. However, they serve the same function in complementing the rest of the meal, usually to offset the fattiest part.
For the more adventurous diner, Jun is worth visiting again for dinner. At night, the restaurant serves a wider range of foods, mostly associated with Japanese pub culture. The nasu dengaku (grilled miso eggplant) is delicious, and the agedashi tofu (crispy fried tofu in light sauce) is extremely popular for good reason. Sashimi, a traditional starter to meals featuring alcohol, is also available, as well as less traditional but immensely popular items like takoyaki (grilled octopus balls) and gyoza (potsticker dumplings). The highlight, however, is the sumiyaki (coal-grilled items). You can also think of it as coal barbequed meat-onna-stick.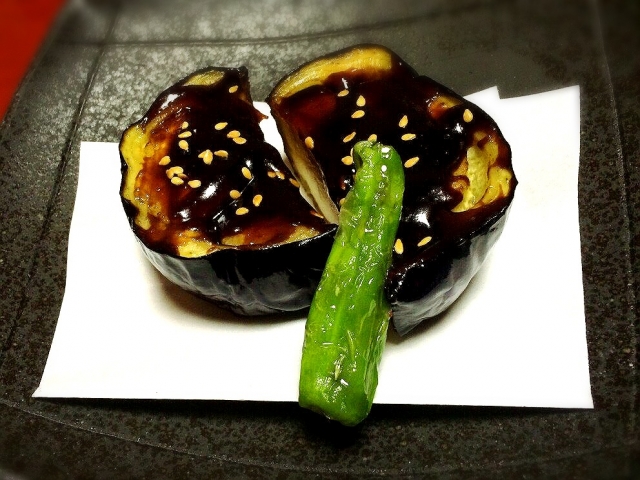 Discover all the different ways it is possible to flavour and serve grilled chicken: salt-grilled, mixed with shiso leaf or yuzu peel, doused in salty-sweet glaze, or my personal favourite, slathered in a thin coat of umeboshi (picked plums). Be warned, however, that parts of the chicken not normally seen or openly disclosed in modern Western food may be on the menu, so read the English description carefully if that bothers you. Sumiyaki is served on wooden skewers, like particularly delicate kebabs, and you will usually get two per serve.
When you order, pick a few different flavours to try and order them all at once along with your choice of side dishes. For example, if there are two of you, you might order four different sumiyaki¸ with a side of nasu dengaku and agedashi tofu. If you need to fill in the gaps after this, order a grilled rice ball each. As with all Japanese pub-style meals, your food will arrive on a mass of separate plates. The idea is to have a table full of different options to enjoy with a good drink and good company!
A word of warning to vegetarians wishing to experience more authentic Japanese, or those with seafood allergies: fish, being such an essential part of the Japanese diet, is not considered meat. It is very common for dishes which sound vegetarian or vegan to have fish stock or fish flakes as an ingredient. Be sure to let the restaurant know that you cannot eat seafood, shellfish, or seafood-based stock – in advance if possible. People working in good Japanese restaurants in Australia will likely be aware of this cultural difference and will be able to point you to suitable menu items.
— Article From BACK LANE