Do you like burgers?
Many people would answer with a resounding "Yes!". If the question were about the burger patty, perhaps there would be a moment of hesitation.
While in Australia rissoles are commonplace at the dining table and a slight variation of burger patties, Japan has taken this as the main basis for a meal, often paired with just rice..
In Japan, these hamburger steaks are served without the usual ingredients you'd get with burgers, such as buns, lettuce, tomatoes, etc. and as a result is a simple dish. In response to this, Japanese chefs are now seeking new ways to make their hamburger steaks even more delicious – making the meat shine as a standalone dish.
In June 2020, the newest restaurant specialising in hamburger steak restaurant opened in Tokyo. The name of the restaurant is「挽肉と米」 "Hikiniku To Come". 'Hikiniku' means minced meat and 'Come' is a playful alternative spelling of 'Kome' – meaning rice in Japanese. As the name suggests, this restaurant focuses only on hamburger steak and rice.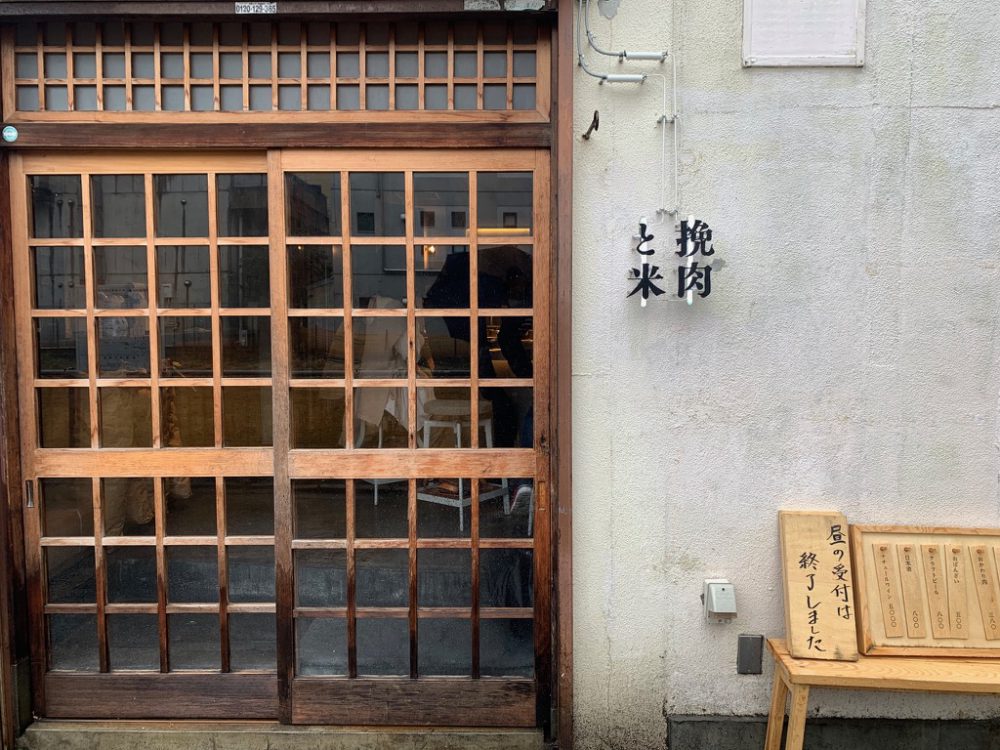 The layout of the restaurant is equally simple and minimalist, featuring a semi-circular counter in the centre where the chef grills the hamburger steaks over charcoal, right in front of diners' eyes.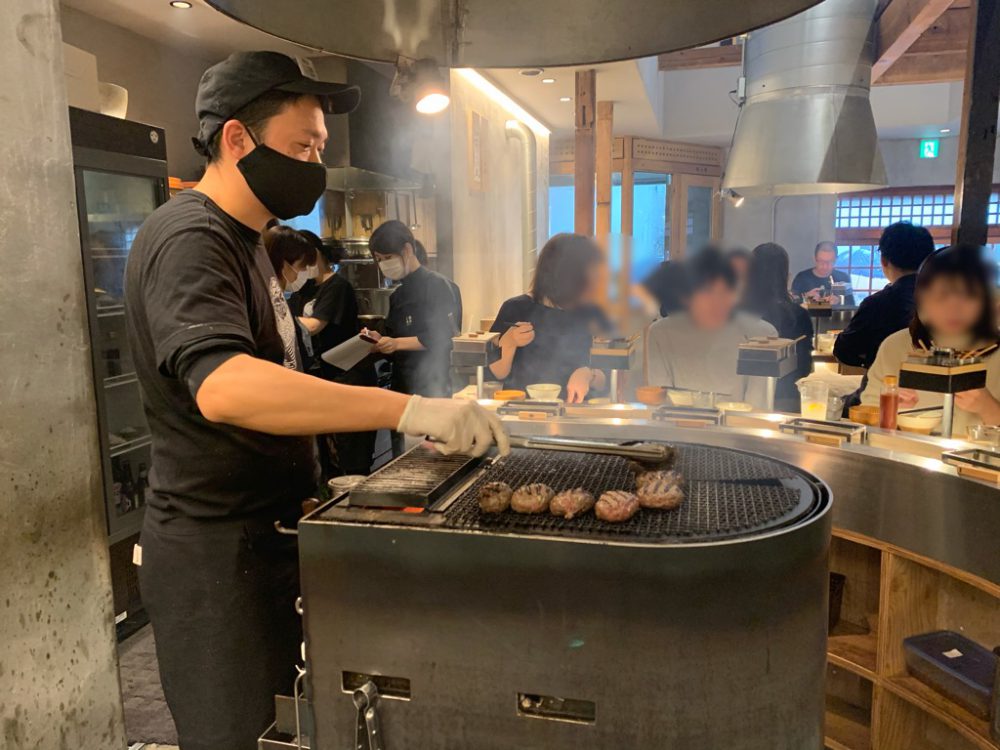 Depending on how hungry you are, you can order up to three hamburger steaks. The chef will then prepare the number of hamburger steaks you ordered and serve it to you one by one.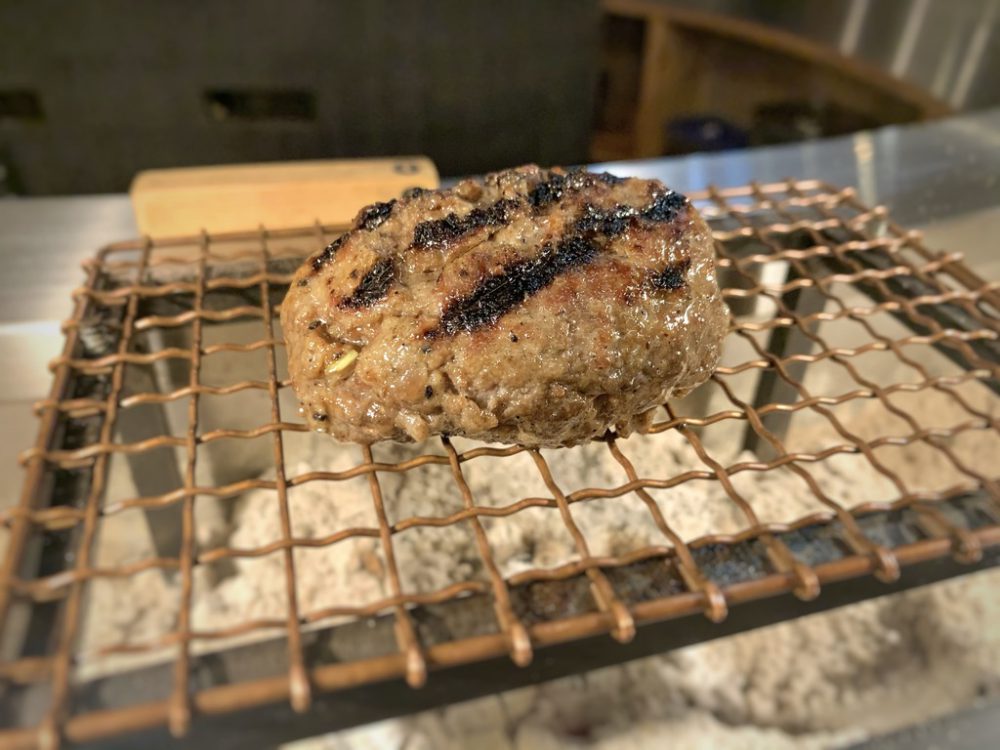 Japanese wagyu beef is used for the hamburger steaks, and it is minced every morning, making sure the final meal that reaches your plate is fresh and of great quality.
It's recommended to bite straight into it, without using any forks or chopsticks – with so much care put into the preparation and cooking of these hamburger steaks, they are packed with flavour!
The flavours of the hamburger steak pair well with the simplicity of rice, which can be flavoured by the juices of the meat.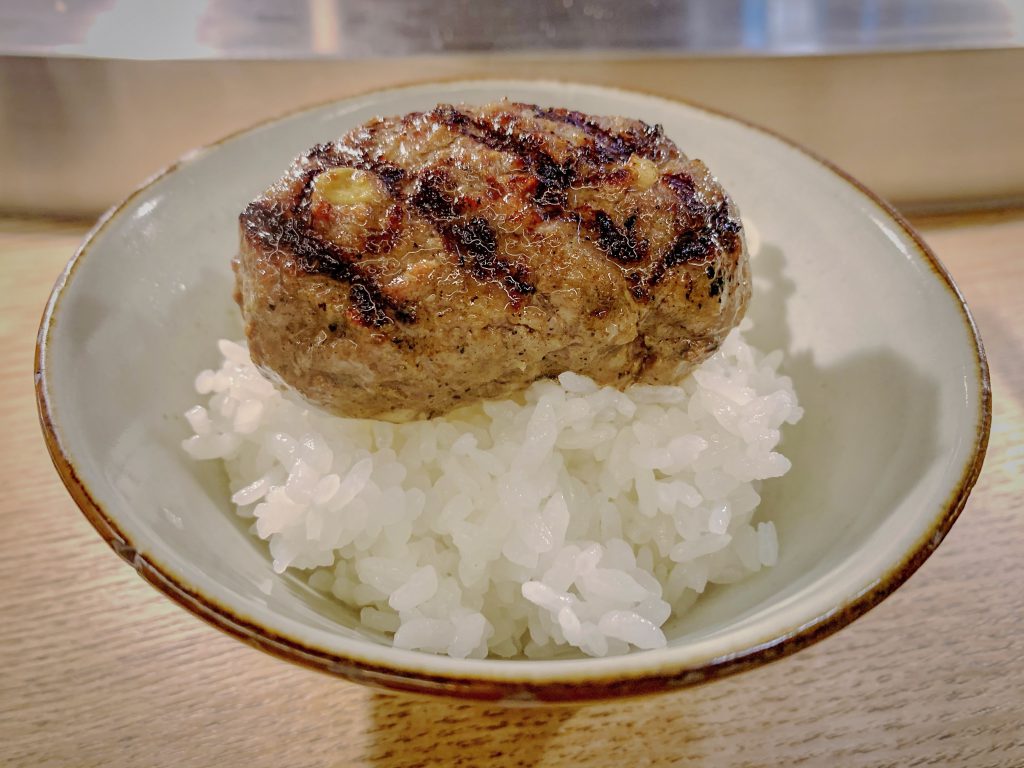 If you're still hungry after your initial order, you can order further, and also enjoy unlimited rice. You can enjoy your meal until you are completely stuffed and full.
If you are interested in dining at this restaurant, we recommend arriving early. As you can imagine, this restaurant is already popular, and unfortunately, advanced reservations are not possible. You will need to arrive at the restaurant early and get a numbered ticket. The restaurant staff will check the availability of the restaurant and will provide you with a specified time for you to enter.
So, do you like burgers?
If you answered yes, then we recommend you to try Japan's hamburger steaks!
— Article From BACK LANE